Vehicle of the Month this month goes to the Indian Chakda, a hybrid between an old Royal Enfield Bullet motorbike and a cart which is used for everything from transporting people to harvested crops.
The multi-purpose vehicles are especially popular in the regions of Gujarat, where there are estimated to be over 125,000 of them. However, with Gujarat's population roughly equal to that of Italy, it's inhabitants share one share Chakda between 80. And, as there is little reliable public transport in the regions, overloaded Chakdas dominate as the most efficient form of transport.
Chakdas are expected to last over 15 years. Build your own (as demonstrated in the diagram below) and you could be earning 500-800Rs (US$11-18) a day.
There are a dozen or so workshops near Rajkot, each building 10-12 chakdas a month. They also personalise their vehicles with unique paint jobs, branded workshop logos and emblems praising Krishna. Check out some of the variations below.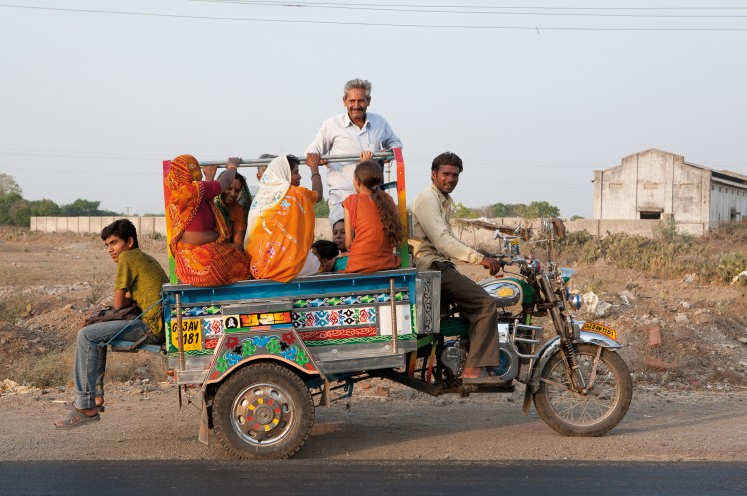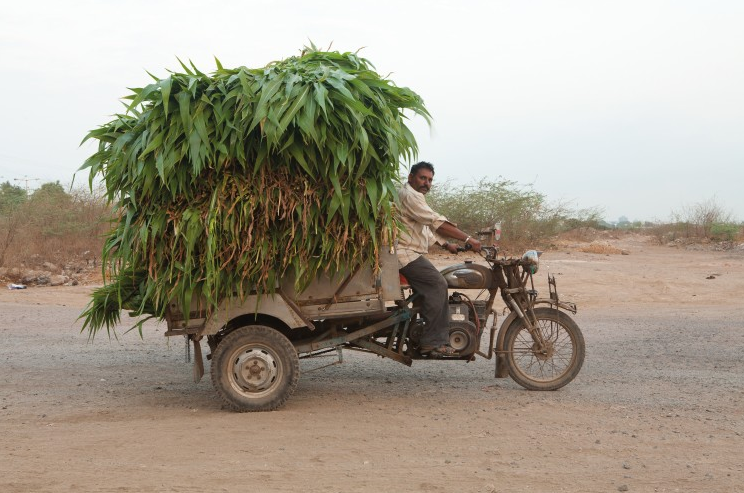 Read more about Chakda's and transport in India at COLORS MAGAZINE.