For those who are moving to London as expats from Argentina or elsewhere to stay and work in London, it is an exciting challenge. The city and culture in London is a total contrast of what living in Buenos Aires or any other major city in South America is. The good news is that there are a fair number of expats from Argentina and other Spanish speaking countries, which makes it easy to assimilate in the city.
The first challenge is to find accommodation to live in the city. If you are visiting London for the first time and do not have any friends or a place to stay you could stay temporarily at any hotel in central London. You could also keep an eye out for the best London hotel deals available at that time.
There is plenty of London hotel offers to choose from and you can check directly with the hotels in the area you choose to stay or online with hotel booking sites.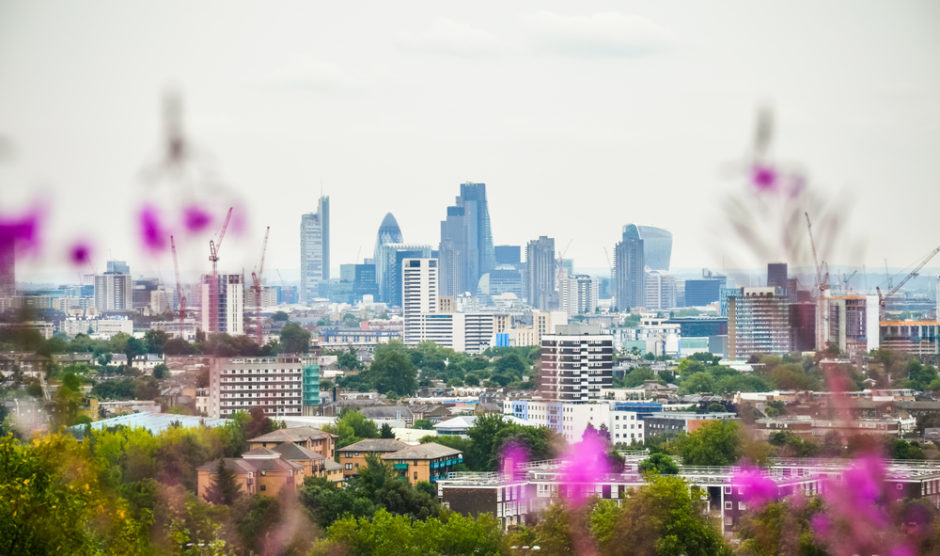 A good spot to stay in Central London without having to spend a hefty sum on accommodation expenses is The Montcalm London City the Brewery Hotel. It will be convenient to travel to work and also for entertainment and shopping in the city. Once you have a good base to stay you could begin house hunting.
Finding a good place to stay in London can be a bit of a challenge. Of course if you are flexible and open-minded and can devote time and some effort, it is not more difficult than finding accommodation in any other city.  You could choose to share a flat which would be more reasonable in terms of expenses or if your budget permits rent a flat yourself.
Sharing / own space
The good news is that many expats to the city share flats. It is a good way of getting to meet new friends which if you are on your own, is good if you have someone you know and can go around with in the city. IAnd it is a lot more cost-effective that hiring a flat on your own, unless you are earning reasonably well and can convince choosy landlords that you are the right person for their property. Another benefit of of sharing a house is that is mostly includes sharing expenses such as utility bills, which is great if you are new to the city and don't want the hassle dealing with the bureaucracy all at once.
Rents and location
The rents in the city will be subject to the location you plan to stay in. While it is great to stay in a flat in the centre of London, the fact is that they are bound to be very pricey. The further in the suburbs you stay the lower will the rent be. The downside is to have to travel long distances to and from work. You need to choose a place that is within suitable distance from your work place and well connected through public transport.
While rents are comparatively higher in London, more than that of other European cities, food and alcohol costs much less. It is possible to eat out a few times in the week without incurring too much in terms of cost. This is of course subject to where you choose to eat as eating at any high end restaurants can rack up terrific expenses.
You need to remember that before you rent a place you need to give them a deposit, which could be as much as rent for two months. Apart from that you need to pay the utilities bills and council tax (students are exempt from paying council tax). You need to look around for the best deals and you can search online at rent comparison websites for the same.
Also the many companies and even landlords you have to deal with will try to extract as much money as possible, so be wary of any extra costs. E.g. If they say that you have to foot the bill for cleaning charges when you move out, confirm if that is necessary. And do not get insurance for your mobile unless you really need to. While these seem trivial they do add up a fair bit in terms of expenses.
Transport
The good news is that London has probably the best transport network in Europe. While the Tube can be crowded and not too pleasant during peak hours traffic, at other times it is a convenient and cheap way to get around the city. While the buses are also great to travel, at times because of traffic congestion they seem to take forever to get you to your destination. The benefit of travel by bus is that it offers great views of the city and they are also cheaper than the Tube.
And one of the most economical ways to travel in London is by getting an Oyster Card or Contactless travel card. If you need to travel on a daily basis it is a necessity so that you pay the same amount for travel every month. All you need to do is to top-up your Oyster Card with the sum you will be enough to last you for a few days, week or more and you are good to go. You could also use the Oyster Card on the bus and other some other networks of public travel in London. To know more about the routes and costs of travel visit the TFL (Transport for London) website.  There are plenty of apps that you can download to use on your smart-phone, including the London Underground Map, which will help you to navigate the Tube network and around different areas of London. Another option is to go old school and buy a paper A-Z City Guide from a bookstore.