Whenever you are traveling with your family you want to make sure that wherever you happen to go that there are going to be plenty of things that you can do with your children.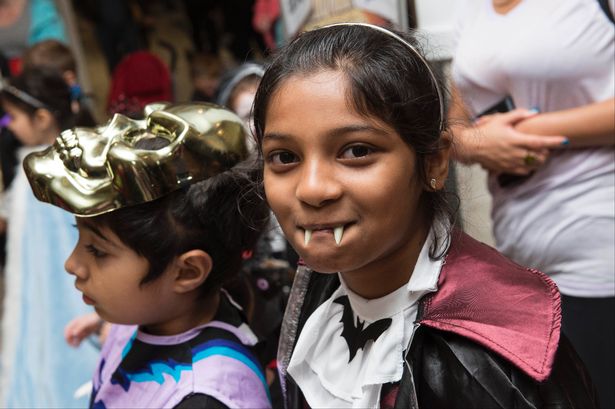 Keeping the kids entertained and happy can sometimes be a challenge for you, especially when you go to a big city like London where they may not have a big interest in historical sites or art galleries. You want to make it your job to find fun places to go with the children. If you are staying in the Ealing area of London, here are a few things to do in Ealing for kids that the whole family might enjoy:
Play Outdoors – There are a number of London's best parks right in the Ealing area that your family can enjoy. If you are visiting the area in warmer weather in the spring or summer, you can go to parks such as Acton Park, Bedford Lakes Country Park, Boston Manor Park, Brent Lodge & Bunny Park and many others. All kinds of parks provide you with great places for the kids to run around and enjoy the outdoors in the open space. Many of the parks include all kinds of activities for the kids to get involved and have areas where you can pack a lunch and picnic to enjoy the whole day.
Theme Parks – Kids of all ages (and many adults as well) enjoy being able to go to a theme park to spend the day. There are several theme parks that are within easy distance of Ealing so you can plan to spend the day at one of them. Among the most popular in the area include Legoland, which is about fifteen miles away from Ealing, Chessington World of Adventures, which is about eleven miles away and Thorpe Park, which is about twelve miles away. All offer all kinds of rides, games and adventures for children big and small and promise to give the whole family a day of fun and smiles
Museums – While going to the museum may not be fun for some children, there are a number of museums in and nearby to Ealing that can appeal to the entire family. For kids that love vehicles and racing, a visit to the London Motorcycle Museum in Greenford could be just the thing. You can also spend some time at the London Transport Museum to see the history of transportation in London. Other museums in the area include Gunnersbury Park Museum and the London Museum of Water and Steam, both of which can be fun and entertaining for kids and adults.
Once you know you are going to be traveling to Ealing and have found some things you can do with your children you are going to want to look for a good place to stay for the family. Of the hotels in Ealing in Acton you will want to consider staying at the Holiday Inn London West. The Holiday Inn London West can provide you with just the size room that you need, all of the amenities that you and your family require, excellent service and much more to make for a fun family trip.