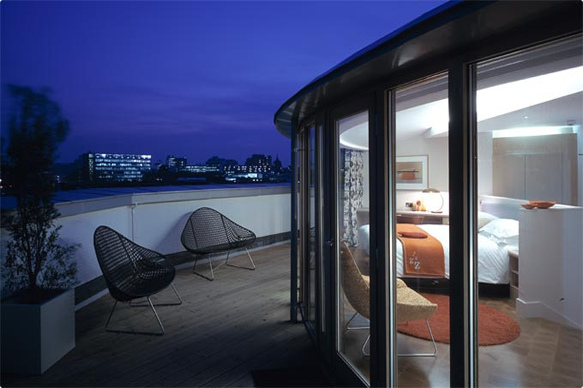 By TravelClub
London, a popular choice for holidaying, has a lot to allure not just travel lovers but environment protectionists too. Spend a few environment friendly days in some of the eco-accommodations of London. There are not just three-four but many hotels and resorts promising a nature friendly stay. Confused about which one to pick? Take a look at our list of top environment friendly hotels in London.
1.     Cavendish Hotel:
81 Jermyn Street, St James's, London
Thinking of travelling green this season but don't want to compromise on the luxury then book a room in the Cavendish Hotel, the first London Hotel to receive Visit Britain's Gold Award for Green Tourism.
From energy efficient lifts to dishwashers, each and every corner of the hotel speaks about green tourism and energy conservation. The best part is that the staff also undergoes environmental training, ensuring less wastage of resources. The hotel also has a policy to donate its old furniture and equipment to charity. Not just staying here you will experience an environment conscious atmosphere even during dining.
2.     Base2stay Hotel:
25 Courtfield Gardens, London
Another popular ecofriendly hotel in London is Base2stay. Winner of Tripadvisor's Traveller's Choice 2011, base2stay leaves no doubt about its environment consciousness. Their green initiatives include a zero emissions vehicle, sensor and time-operated lighting in the entire building, etc. It also recycles almost 80 percent of its waste.
Along with these, facilities like free Wi-Fi, comfortable rooms which have been aesthetically decorated do make for an environment friendly yet enjoyable stay. The hotel is also an apt choice if you are not in a mood to shell out excessive cash.
3.     Rafayel Hotel 
34 Lombard Road, London Borough of Wandsworth,
Rafayel Hotel is another eco-hotel of London, promising a pleasant stay to all its guests. In order to preserve the rapidly depleting natural resources, this luxury hotel uses LED lighting which saves close to 80% energy. Some of the ecofriendly steps taken by this hotel are rainwater irrigation and eco-friendly dry cleaning system. It's air conditioning works by using already generated heat. It is perfect if you want to stay in style without losing your cause.
4.     Apex City Hotel London:
1 Seething Lane London, Greater London
If you want to experience a bit of luxury in the nature's way then book your room at Apex City Hotel. A contemporary 4 star hotel with close to 180 rooms and suits, it presents a beautiful way to spend a few days without adversely affecting environment. LED lighting, monitored use to water, gas and electricity and eco- friendly lifts are few of the steps taken by the hotel towards conserving Earth. It also uses eco-friendly washing detergents and soaps as well as offer re-use policy for towels in order to save water.
5.     The Zetter:
86-88 Clerkenwell Road, London
Comparatively a new hotel, the Zetter let you spend a nature friendly holiday in one of the trendiest ways.  The borehole which has been built underneath the hotel to save fresh spring water has brought appreciation from everywhere. Its other green initiatives are its air conditioning system which automatically cuts out when you open a window. It also re-uses power through the building, helping in energy preservation. For an aesthetically simple stay in a nature-friendly way book a room in The Zetter right now.