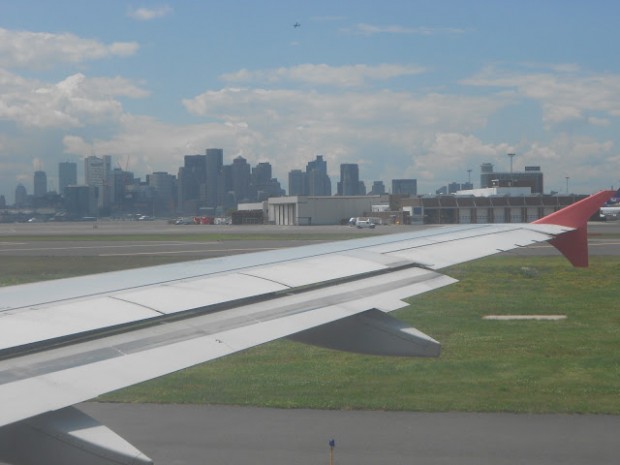 Anyone who's travelled the world knows that while flying is absolutely necessary to get where you need to go, it can also be an uncomfortable experience. The seats are too small, your neighbour's too chatty, or the food's sub-par; whatever the particular problem, it can make an already stressful experience all the more unpleasant.
That's why we've created this pocket guide to flying comfortably on every airline and in every situation. Whether you're jetting off within the United Kingdom or anticipating your next return flights to Bali, these expert tips will help you treat the time you have in the air like a mini-vacation.
First, start the stay-comfortable process before you even leave home. When you're packing your carry-on luggage, pay special attention to the items you're including. If you don't need your laptop for business purposes, consider swapping it out for a light, sleek tablet. Not only will this reduce the weight of your baggage, but it'll also make it easier to store movies, books and magazines on one device.
Next, take a look at any clothing items you've decided to tote on board. Scarves are great multipurpose pieces — they double as blankets on a chilly plane — and sunglasses are an absolute must if you're traveling during the day. By far our favourite type of travel clothing, however, is a pair of compression socks. We know: They seem dowdy, but if you'll be in the air for more than five hours, these woollen wonders are magic for swollen ankles. Plus, they're warm as all get out.
After you've whittled down your bag to the absolute essentials, it's time to think about food. While long-haul flights certainly provide meals, the options are often less than appetizing. If you're anticipating some seriously inedible eats, grab a few snacks before you take off. Just be sure to avoid anything overly salty or sweet. Those treats may taste delicious, but they'll leave you bloated and dehydrated by the time you land.
Of course, the real work doesn't begin until you board the plane. This is where the keep-comfy action plan really gets into full swing. Though you'll definitely run into situations that you can't outwardly control, there are ways to mitigate every circumstance. Dealing with a too-talkative neighbor? Politely smile, but make it clear that you don't feel like chatting. It may seem rude, but it's the best way to put a stop to a flight filled with family anecdotes. Feeling a little claustrophobic? Take a short walk around the cabin every hour to keep your blood flowing and avoid any muscle cramps. Having a tough time managing a patch of rocky air? Ask the attendant for a ginger ale — the drink helps settle nausea — and find a spot on which to focus your vision. That simple action can take the edge off even the most turbulent flights. Keep calm, and carry on.