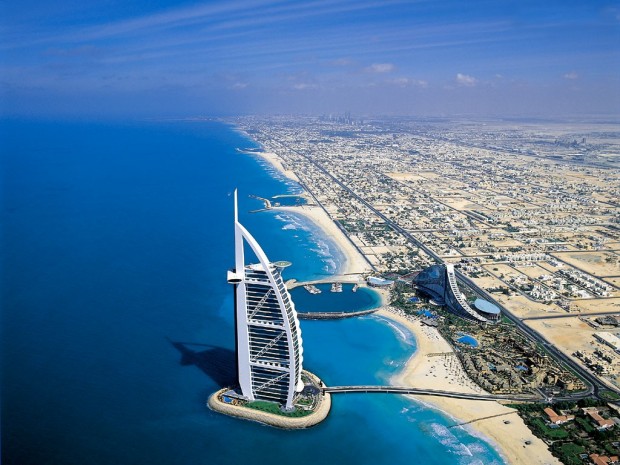 Visitors to the United Arab Emirates may conjure up images of vast, plain deserts and shimmering skyscrapers, but what they may not realise is that there's more to this part of the world. Abu Dhabi, the Emirati capital, proves that. There's so much to see and do here, but why should you come here? Here are five reasons:
Golf – The well-known golf company, yourgolftravel.com shows you that the sport is big in this part of the world. The Abu Dhabi Golf Club – famous for its unique bird-shaped clubhouse – is a must-visit for any golf fan, plus it plays host to some of the biggest events in the sport. Your Golf Travel are actually running a competition at the moment that gives the winner a chance to play at the upcoming Abu Dhabi HSBC Golf Championship with Italian superstar Matteo Manassero. If you enter their competition for the chance to visit Abu Dhabi, you'll surely feel elated if you win.
Shopping – a little more relaxed than neighbouring Dubai, you can stroll through the city centre, browse through the many shopping malls or even visit souk-like markets that sell local goods for low prices. If you have an eye for a bargain, you could do worse than visit Abu Dhabi!
Horse racing – racing, like golf, is hugely popular in Abu Dhabi, as is equestrian activity. You can have horse-riding lessons or visit the nearest racecourse if you want to see it done differently. There are also a number of obstacle courses that play host to international class equestrian events too.
Visit Emirates Palace – perhaps the most famous landmark in the city, this sumptuous hotel is one of the best places to stay in the world, whether with a partner or with the family. Its sheer size alone makes it stand out, while the fusion of old architecture and new technology only add to the hotel's intrigue.
Hili Fun City – the first ever theme park to be built in the Middle East back in 1985, it's a great place to take the family. Located in Al Ain, this attraction is perfect for anyone who wants to do something a little different from the usual sightseeing.
Admission to Hili Fun City is cheap (under US$10 per person) and it contains numerous rides that are among the most unique in the world. The theme park has recently been renovated to make it seem more up-to-date, so expect to see some shiny new rides.