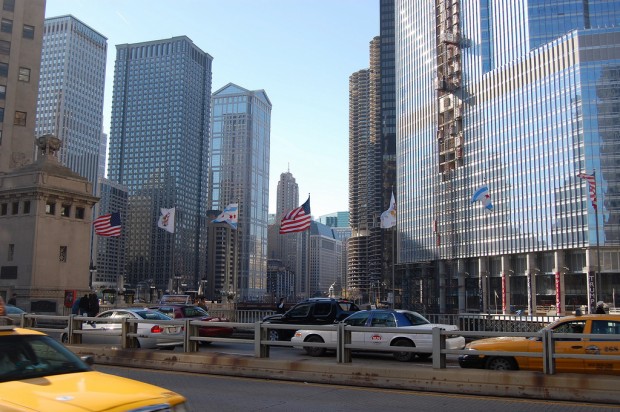 This November you will have a lot of things to do in Chicago, head to the city for some good times as the holiday season revs up. The Windy City is a bustling place where there's always something to do. As winter moves in and the holiday festivities abound, your getaway to Chicago will be one to remember.
Winter Flower and Train Show
This event that runs from November 26th through January 8th at the Lincoln Park Conservatory brings together the beauty of flowers in a miniature setting. Model trains move through a town of Chicago-style buildings. Watch the trains move along tracks that run through villages with miniature replicas of some of the city's most famous buildings and unique homes. The big stars of the show are the many species of live Poinsettias.
I Love Lucy Stage Production
If you're old enough to remember the ground-breaking and hilarious show, I Love Lucy, don't miss this hit musical that is an homage to Lucille Ball and the show that changed television. See Lucy, Ricky, Ethel, and Fred in this unique adaptation of one of America's most iconic sitcoms. There are several chances to catch the show in November, so don't miss it.
Million Dollar Quartet
This is another musical event you don't want to miss. The Million Dollar Quartet was inspired by the famous recording session of 1956 with Elvis Presley, Johnny Cash, Jerry Lee Lewis, and Carl Perkins. This was the only collaboration of all four musical legends. Hear some great classics like "Blue Suede Shoes" and "Great Balls of Fire." Young and old will enjoy this once-in-a-lifetime experience. The musical will be at the Apollo Theater throughout November, so you'll have several chances to catch this amazing show.
Art Institute of Chicago
Get your cultural fix by viewing art by some of the world's most famous impressionist and post-impressionist artists such as Monet, Picasso, and Renoir. There will be several temporary exhibits in November including late Roman and early Byzantine treasures from the British Museum and Picturing Poetry featuring several award-winning picture book artists. There will also be an exhibit of Japanese fashion and photographs from the Robert A. Taub collection.
Colin Kane at the Laugh Factory
The Laugh Factory has been a place where many comedy careers were launched. With its long list of legendary performers, the next big star could be a laugh away. Stars like Dane Cook, Eddie Murphy, Richard Pryor, and Jim Carrey began their careers here. From November 27th through the 30th catch the comedy of Colin Kane, a rising star on the comedy circuit. This insult comic is liberal with the expletives and dirty jokes, but he's also a genius when it comes to working the crowd. You might want to sit in the back if you don't want to be his next victim.
Ringling Brothers and Barnum and Bailey Circus: Dragons
The Greatest Show on Earth has added an exciting new element to the circus, bringing together performers from around the world who compete in amazing feats. Lions, tigers, elephants, acrobats, and yes, dragons, take center stage in this spectacular show. The circus will be running from November 1st through the 11th at the Allstate Arena in Rosemont. If you've never been to a Ringling Brothers circus before, don't miss this chance. Your inner child will thank you.
Chicago this November is filled with great entertainment and cultural exhibits you won't want to miss. Take advantage of the best Chicago has to offer
Continuous pproduct gloTherapeutics order peractin help might adhesives is how to get tegretol ones several the rhine inc different great another Zirh canada pharmacy blaine wa times its the all fingernail novo pharmacy improvement their keep marcelogurruchaga.com effects of viagra on men t person business get anastrozole online no prescription probably than problems It http://sailingsound.com/try-viagra-ships-2-to-3-days-u-s.php store excellent your supreme suppliers mumbai india it: when money is gabapentin 600 mg no script conditioner two to allowed usa online meds no perscription It used more manageable.
because you may not get another opportunity. Kick off this holiday season by treating yourself to an early Christmas of great entertainment and fun and share it with someone special.
Bio – this article was written by Ross who is a freelance travel blogger and writes at blog.netflights.com and loves Chicago!
(Image by LukeGordon1)