Dubai probably isn't the first or even the fiftieth place you think of when you think about green vacation destinations, but the city which is known for its huge skyscrapers and mind-boggling wealth is surprisingly eco-friendly. Not convinced that the land of oil and designer shopping opportunities is a green place to visit? Read on…
Eco-Friendly in Dubai
Dubai is known for its abundance of entertainment complex's and leisure facilities, but did you know that many of the top things to do in Dubai are decidedly green? In fact, there are 35 Green Globe Certified buildings located in Dubai, and no less than ten hotel brands are included in this. That means that there are more green hotel complexes and buildings in Dubai than anywhere else on the planet.
If you didn't already know, membership of the Green Globe is limited only to hotels, leisure facilities, attractions and tour operators who carry out their work in a sustainable manner, and with 44 separate criteria for membership, including things like the use of solar energy and bio-fuel, it really isn't easy to be accepted, and it is fair to say that Dubai is leading the way in tourist sustainability.
Green Tourist Destinations
Thinking of checking out Dubai's Green offerings, here are some of the places you simply must visit:
JA Jebel Ali Golf Resort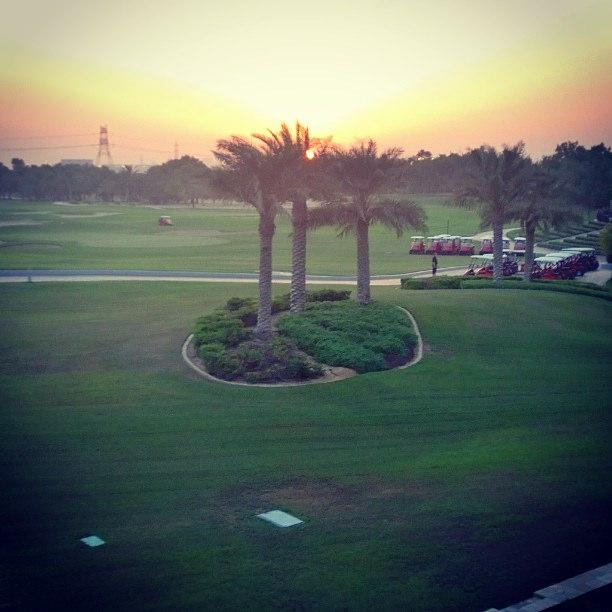 Out of all the green resorts in Dubai, the JA Jebel Ali Golf Resort is one of the best thanks to its unique bio-garden, which is used to grow fresh produce for the hotel via the use of a sustainable aquaponics system.
Sir Bani Yas Desert Islands
This collection of eight islands, which is located just off the west coast of Abu Dhabi is an impressive conservation zone where you can see all manner of protected plants, animals, birds and marine life. Although visitors are allowed to enter the islands, they are strictly monitored and must adhere to strict rules to minimize their impact on the island's' natural environment.
Dubai Turtle Rehabilitation Project
Love turtles? Then when you're in Dubai, you simply must take the time to visit the Dubai Turtle Rehabilitation Project which is located at the Jumeirah beachside hotel in Mina A'Salam. The project, which is free to enter, looks after, protects and nurses back to health sick turtles. The project also does what it can to raise awareness about the beautiful creatures' and the importance of caring for them and their home. While you're there, you'll be able to find out more about turtles and watch them happily play in the turtle pools.
The Change Initiative
The Change Initiative is Dubai's first retail premises to sell exclusively sustainable products and services. So, if you're not impressed by the designer labels and fast fashion that makes up most of Dubai's shopping districts, head there, and you'll be in heaven.
The Change Initiative sells everything from soap to electric cars, and even the building itself is extremely earth-friendly, being one of the greenest on the planet!
As you can see, there is much more to Dubai than meets the eye, especially for the green traveller!