For something a little different from the typical beach resort vacation, why not consider taking a cruise? Think about it. It can be just as relaxing as staying at a resort. All-inclusive here means everything you need is right there with you, from dining to entertainment and decks you can lie under the golden rays of sun on. Basically your accommodations go wherever you go! Depending on your cruise package, you can find yourself sailing from one island to the next and spending time ashore at so many different places that it will be like you've taken many trips in just one trip! Take an Australian and New Zealand cruise and you'll know exactly the kind of adventure a floating resort will give you opportunity to discover!
Visa First
You need to have a valid visa to enter Australia and it is wise to get the visa first before paying for the flight or at least make sure the ticket is refundable. Majority of the Australian visa types can be obtained online. Tourists usually stay less than 3 months, so a tourist visa will be enough. Tourist visa is valid for 1 year and it is a multiple entry visa. If you plan to visit other countries during your stay in Australia, for example, New Zealand, you can use the same visa. For more information about Australian visas, please visit auvisa.org.
Plan a Safe Trip
As you plan your itinerary to coincide with a cruise that best fits your schedule and interests, and you carefully plan your luggage, make sure you look into travel insurance. It's the one kind of planning that often gets overlooked but it's the one thing that is essential for cruise ship travel. It is also important to have if you plan on engaging in adventurous activities ashore like hiking, kayaking, scuba-diving, snorkeling and even going on four-wheel drive tours like you will no doubt have ample opportunities to if you are visiting Australia. Note also that some of these tour organizations require insurance coverage before you can be accepted to join in on an adventure tour.
Likewise, travel insurance is recommended for local travellers too. Just because the Outback and the Great Barrier Reef are as familiar to you as your own backyard, doesn't mean you don't need to look into something like good2go travel insurance that can offer differing coverage to suit your plans. You want your trip to be worry and hassle-free right?
Australia and New Zealand Cruise Sites and Attractions
There are many cruise lines to choose from and any number of them may take you to such locales such as Auckland or Sydney, with its famous Opera House seen right in the harbour as you sail in, to the Great Barrier Reef and Fiordland National Park, the largest park in New Zealand. Perhaps you'll want to sail in to Melbourne to discover Australia's cultural capital and home to the Royal Botanical Gardens. Maybe your cruise will take you to the paradisal Bay if Islands, where the marine life, including dolphins, are part of the unbelievable beauty. More dolphins can be seen playfully splashing around with the penguins and fur seals watching on over at Marlborough Sounds. Your cruise may have the port town of Picton as one of their stops and if so, you will get to see a small part of the 1,500 kilometres of coastline, beaches, and bays in the region. The good thing of taking a trip this way is that you can see various places in a short period of time. Cruises only allow you to know the cities at the coast, so you can always book a hotel in Hamilton, Canberra, or any other place that caught your eye once the ship docks. While there you can enjoy activities on land that you wouldn't be able to on the ship and make your vacation last just a bit longer.
Adventure Travel and Expeditions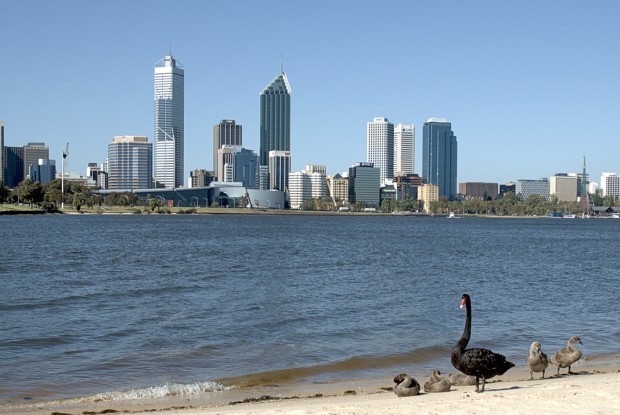 If you are in Western Australia, you may want to look into exploring The Kimberley, a region that is so rare and considered one of the largest intact natural areas left on earth. You'll find deserts, rainforests, savannahs and more, all in this one region. Some endangered species survive in this refuge. It's part of the Australian Outback and certainly not the commonly imagined Outback of the "Crocodile Dundee" kind.
Trek through the sub-Antarctic islands of Tasmania and New Zealand and witness with your own eyes, the wondrous, and in some cases rare, species of animals that call it home. See some of the most amazing beaches and hike through the bountiful forests to discover what secrets it holds.
Explore the underground caves that are snaking through underneath in South Australia, including the World Heritage Listed Naracoorte Caves where you will learn that the richest fossil deposits are right here. Come up top and head to the Morialta Conservation Park or to Flinders Ranges, two very popular locations for rock climbing.
Some vacation experiences are worth the risk to reap the rewards, of achievement that you dared it, of being able to witness something rare and beautiful, and simply to live life on vacation at its fullest, but don't "reward risk" by ignoring looking into travel insurance. Happy trails and safe travels!