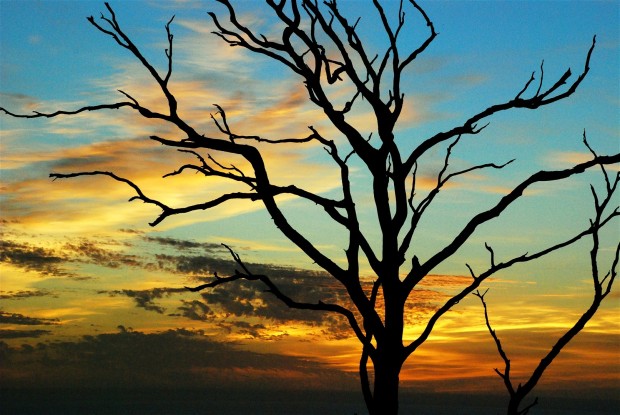 There are lots of wild areas scattered across Australia that range from picturesque pocket-sized parks, to whole regions that comprise of large portions of land that include islands, ranges, plateaus as well as deserts. There is also land that is located close to the urban habitats. No matter which bush you encounter in Australia, you will feel as if it is you are exploring terrain that has never been seen by the human eye, despite that the trail may very well have been used over and over again. Australia prides itself on having some of the best walking trails in the world. When participating in Australia holidays by Travelbag, you'll have the chance to be near some of the country's best walking trails. Here we take a look at a few chances to challenge yourself on the walking trails in Australia.
The Larapinta Trail
This is a walking trail that is located in the West MacDonnell Range in the Northern territory. This trail is 223 km long and would take you 16 to 20 days to complete. It is a very difficult trail and has a one-way walk complete with an access road along the track as well as at the ends. It is recommended that this trail be attempted in the cooler months. Food drops are required for this trail.
Thorsborne Trail
This is a trail located in Hinchinbrook Island in Northern Queensland. It is 32 km long and would take you between 4 to 5 days to complete. Its difficulty range is between easy and medium, and it's a one way trail that requires boat transport on both ends. It is recommended that you attempt this trail in cooler months. Permits are also required; hence you need to book well in advance.
Australian Alps Walking Track
This is a challenging track that is located in New South Wells and Victoria. It runs from the ACT through NSW to Victoria. The trail is 655 km long and will take you between 45 and 60 days to complete. These days include rest days. This is a difficult trail to complete and is one-way with road access available on both ends. It is recommended that you attempt this trail in the warmer months as well as have food drops at every stage.
Wilderness Coast Walk
This is a trail that is located in Victoria through New South Wales and is 61 km long, taking you between 4 and 5 days to complete. The difficulty of this trail is rated as medium and is one-way with boat transport required at one end and road access on the other. You are advised to book in advance as a permit is required.
South Coast Track
This is a track located in the Southwest of Tasmania and is 85 km long. This track will take you between 6 and 9 days to complete with a difficulty level that is medium. It is one-way, and you have the option of either chartering a plane to one end or opting to attempt the extra 70 km walk to the end. Road access is available complete with public access links to other areas. it is recommended for warmer months.
So if you're looking to stretch your legs and get to know a new place by walking, consider an adventure trail in Australia. These trails range in difficulty, length and region, but they all pack a lot of fun and some chances to challenge yourself while experiencing the majesty of the Australian bush.
This post was sponsored by Travelbag.