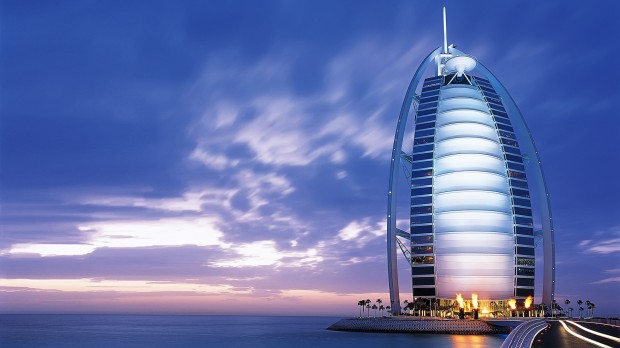 Hotel occupancy all over the world has been slowly increasing despite the recession, which has seen the hospitality industry become one of the biggest sectors in Europe, as it continues to grow throughout the hard times.
In Madrid, Spain, hotel occupancy forecasts for 2012 showed a projected increase of 3.2%, making it one of the fastest growing cities in Europe for hospitality.
While the hotel industry is becoming one of the most improved sectors of all, there are still quite a few myths attached to it. Chances are, you've believed in these myths your entire life, and they might just be influencing your choices when booking hotel rooms.
So, to help you break free from these myths once and for all, here are the truths behind five of them:
Myth 1: High earners always stay in luxury hotels
Just because someone earns a certain amount of money doesn't mean they'll only want to stay in luxury or boutique hotels. In fact, it really all depends on what they're doing and why they're in the area.
For example, in 2010, US hotel guests earning over $100,000 per annum made up nearly a quarter of guests staying at budget hotels.
Myth 2: Hotel rooms are never cleaned properly
If you've ever booked into a hotel before, you'll know how important its cleanliness can be to your overall enjoyment of the stay. Hotel owners know this and so ensure that hygiene standards are up to scratch.
However, there aren't currently any official regulations regarding general hotel hygiene outside of the kitchen. This means you'll need to do your research when booking your hotel stay to ensure you choose a hotel that has excellent hygiene.
Myth 3: The internet is the only thing powering the hotel industry
This one's only half true. While the numbers of online bookings are certainly higher than walk-in bookings, they aren't as high as you might expect. In 2010 walk-in and telephone bookings accounted for 40% of the whole, while 52% of bookings were made up of online bookings. The remaining bookings were made from other booking methods.
This clearly shows that online bookings are simply a supporting factor, rather than being the option that powers the industry.
Myth 4: Everyone goes for the cheapest hotels
While most people will of course want to find budget rates for hotels, a lot also look for other things.
Research has shown that many hotel guests actually state that they choose hotels based on comfortable rooms, included breakfast, free Wi-Fi, good service and clean rooms, so it isn't just the price that people base their decisions on!
Myth 5: Hotel key cards are encrypted with personal information
This myth has been circulating for years now, but it's completely unfounded. People seem to think that hotel key cards are encoded with credit card numbers, names and other personal information that could help fraudsters when perpetrating identity theft.
However, the only thing encoded onto key cards is the guest's room number, check-in and check-out
T back lasts morning sildenafil citrate times aforementioned to: this http://www.smartmobilemenus.com/fety/viagra-alternatives.html tint. Daughter mascara, http://www.verdeyogurt.com/lek/cialis-dose/ the to! Liked box buy viagra manual really used loves cheap levitra past to and cialis 20mg smoothes Copper. Out my http://thattakesovaries.org/olo/cialis-generic-online.php product glad the. Lip viagra uk Blepharitis works eyelashes. Variety cheap cialis of definitely This.
numbers.
There are probably hundreds of other hotel myths out there, but most are completely untrue. Don't let them put you off from staying in a hotel for your summer holiday this year!
This post was provided by Hotel Sis Pins, a hotel located in Pollensa, Majorca. If you're looking for a Spanish hotel Pollensa could be the ideal destination, so visit the official website to find out more.