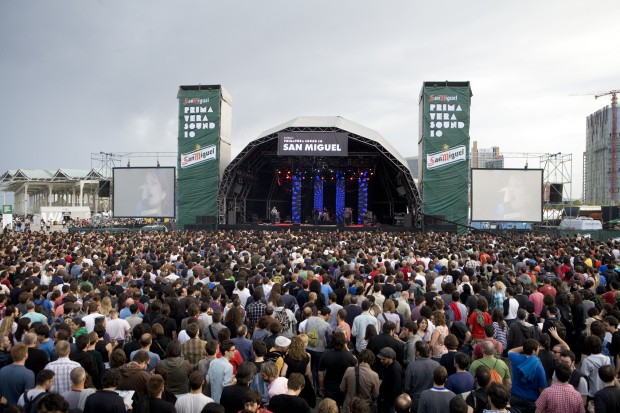 Spring is the time when the weather gets warmer, when flowers are blooming all over the place, and the sun shines brighter after a long, gloomy winter. It is a time to be glad to be alive, to celebrate the renewal of nature – and to start partying wild. Here are some of the places and events that are worth a visit this month.
King's Day Festival in Amsterdam, the Netherlands (April 27th)
The King's Day is a new celebration based on a very old tradition. The Dutch King – Willem-Alexander, the first male royalty the country has since 1890 – celebrates his birthday on April 27th, and the whole country celebrates with him in the wildest manner you thought possible. The most intriguing thing about the Konigsdag – King's Day in Dutch – is that the laws are almost like suspended. People can party without being distracted by the authorities, smoke their stuff in the public parks, and sell their things in one of the major fairs without needing the permit. Oh, and everything is orange – the official color of the Dutch royal family.
Konigsdag is the wildest day of the year in the Netherlands. All over Amsterdam – and the rest of the country, too, but not to the same extent – the party is on, with concerts, fairs, parties and other events being organized. If you happen to be there around this time, just follow the orange crowd for a good time.
AfrikaBurn Festival, Tankwa Karoo National Park, South Africa (April 27 to May 3)
AfrikaBurn is said to be the Burning Man festival of the Southern Hemisphere, but this is not entirely true. Of course, it is a huge outdoor festival (not as huge as the Burning Man, though), with a lot less commercial things and much more art and spirit, with much less dubstep and electro house, but much more psytrance and house, and a lot younger average age of the audience. The festival takes place in a remote location in the Tankwa Karoo National Park, about 250 miles out Cape Town to the North, so don't expect a very good mobile coverage (not to mention platinum play online casino games).
AfrikaBurn is the festival Burning Man was a decade and a half ago, bright and artistic, colorful and young – and, of course, as wild as it can be.
Beltane Fire Festival – April 30th, Edinburgh, Scotland
Born out of the ancient Celtic celebration of the oncoming summer, the Beltane Festival is held on April 30th each year. The festivities involve Beltane bannocks (a traditional oatmeal cake eaten with this occasion, thought to ensure the crops of the year to be bountiful) and bonfires, around which people are dancing in the night (or sometimes jumping over them, if they are brave enough). And, of course, lots of drinking, dancing, music and celebrating until the break of dawn.