The history of gaming in the US dates back to even before the white man arrived. Games of chance were popular with the Native Americans, who used to play dice and card games. And gambling was reinforced with the arrival of Christopher Columbus and his crew, who also bought their own dice and card games with them.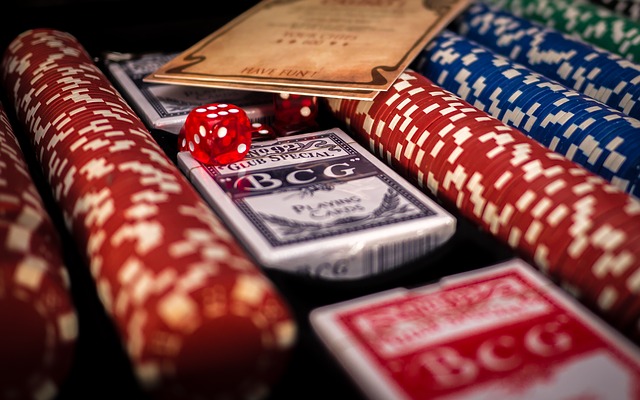 Early settlers in the US continued the trend of gambling. Betting on wrestling matches, boxing fights, shooting, dog fights and rat fights was very popular in the 1700s and 1800s, before extending to Mississippi riverboat gambling in the 1840s.
Gambling then went through a period of decline as it was outlawed and legalized several times following the American Civil War, but during those times there were still major gambling centers throughout the country. New Orleans was one of the first gaming centers in the US, having been popularized by French settlers from 1718. What with the rise of so many gaming houses in New Orleans, came along the kind of elegant, overly-luxurious style of casino design that still exists today. These early casinos were also the first to begin selling food and alcohol to patrons.
The early lottery
Lotteries arrived in the US from Europe, and were already well established by the 1700s. Indeed, the American Congress organized its own lottery to help fund the War for Independence in 1776. Benjamin Franklin also organized a Pennsylvania lottery in 1748 to help raise money for military supplies to defend Philadelphia against the French and Indians. Interestingly, several of the nation's top colleges were also funded by lotteries, including Yale, Rhode Island College (now Brown University), Columbia, University of North Carolina, Dartmouth and Harvard.
The first state-run lottery debuted in New Hampshire in 1964, and today lotteries are established in 43 states, the District of Columbia, and the territories of Puerto Rico and the U.S. Virgin Islands
Gambling explosion
Full-scale gambling became legal in 1931 – at the height of the Great Depression – when Nevada earned the right to legalize gambling as a way to raise state revenue and stimulate the economy without raising taxes. Then, after the close of World War II, the United States saw a significant boom in gambling activity.
Legalized gambling in the United States has since mushroomed, particularly in the early 1990's and then again in the early 2000's with the advent of online gambling sites like Bet365, Pinnacle Sports and Casino Netbet (visit their website to see why). In 2005, Americans legally lost approximately $80 billion (not counting most sports gambling or poker) on gambling enterprises. This is an increase of 360% from the $17.4 billion lost in 1995. As of 2006, there are only two states, Hawaii and Utah, which do not have some form of legalized gambling.