London is the type of city which always has something going on.  Whether you only have 24 hours to dedicate to exploring this vibrant and historical city or you have booked a longer break, there is plenty to see and do.  A week is a good time to spend in the city as it gives you the chance to try a little bit of everything that London has to offer; you can get a nice mix of sightseeing and heading off the beaten track and uncovering some of London's best hidden gems.  We have put together a loose itinerary for anyone looking for the best way to spend a week in the city; we have tried to include a little bit of everything but you could always switch the days around or take something out in favour of an attraction that you absolutely want to visit but which isn't featured here: –
Day One: Get Your Bearings
Depending on what time you arrive in London on day one, you are probably not going to want to hit the ground running.  Take some time to settle into your hotel and work out where you are based in relation to the attractions and days out you want to enjoy.  A good hotel such as the London City Suites by Montcalm Chiswell Street should have staff who be able to advise you on basic information such as the nearest tube station, restaurant, or bus stop.  Alternatively you could download a free app or map ahead of time which will also provide you with this information.  This is probably a good day for heading out in the evening to a nice restaurant to get something to eat ahead of your first full day exploring tomorrow.
Day Two: History
Although London is often bustling with tourists, mid-week tends to be a lot quieter than the weekend so today is the day you want to hit your major tourist attractions.  If you want to get a feel for the history of the city then you can't go wrong with a trip to the Tower of London.  Get there when it opens (check opening times online ahead of your visit as these change seasonally) and head straight to the Crown Jewels as this is the most popular part of the Tower of London and you don't want to waste precious time queuing and then you are free to spend the rest of the time discovering the history of this 1,000 year old building. From the Tower of London head across to Tower Bridge and visit the exhibition which demonstrates how the bridge was built before hopping on a Thames Clipper boat and heading down to Westminster; here you can see Westminster Abbey, Big Ben and the Houses of Parliament all within a short distance of one another.
Day Three: Art & Music
London has some of the best art galleries in the world and this is your time to explore some of the finest examples.  Make your way to Trafalgar Square and you can enjoy the National Gallery and the National Portrait Gallery which are located close to one another.  Nearby you will also discover St-Martin-in-the-Fields which is well known for its free lunchtime music recitals; some of the most famous musicians and composers in the world have performed here and although you can't guarantee an international star at their lunchtime concert the standard of music is still exceptionally high.  Head underneath the church and into The Crypt for a light lunch in one of the most unusual surroundings.  The afternoon could be spent exploring the nearby Mall Galleries, the Courtauld Gallery or the Hayward Gallery before returning to your hotel suites London.
Day Four: Bus Tour
A hop-on, hop-off bus tour is a great way of getting around London and seeing some of the major landmarks of the city.  There are several different routes which take in sights such as St Paul's Cathedral, The Natural History Museum, Hyde Park, and many others.  You are free to get off the bus and explore at your own leisure before re-boarding at the nearest pick up point and continuing on with your tour.  It's a good opportunity to visit any attractions you haven't yet had chance to explore such as one of the major museums in Kensington.
Day Five: Discover Greenwich
Greenwich is a part of the city which is well worth exploring in its own right but is often overlooked in favour of more centrally located areas.  Regardless, it is worth dedicating a whole day to exploring Greenwich with its rich maritime history, museums, the Royal Observatory which is home to Greenwich Mean Time and the vibrant market found here too.
Day Six: Market Day
Saturday is undoubtedly the best day to head to market so if this doesn't fall on your sixth day in the city then we highly suggest you switch some things around in order to get the most out of your trip.  London has some impressive markets with thousands of stalls to browse and rummage through at your leisure and some real bargains to be discovered along the way.  Portobello Road Market, Old Spitalfields Market, Brick Lane Market and Camden Market are just some of the popular options you could take the time to visit.  Many of these markets are also surrounded by cafes and coffee shops which are ideal for a pit-stop once you have exhausted the delights of the stalls and their wares.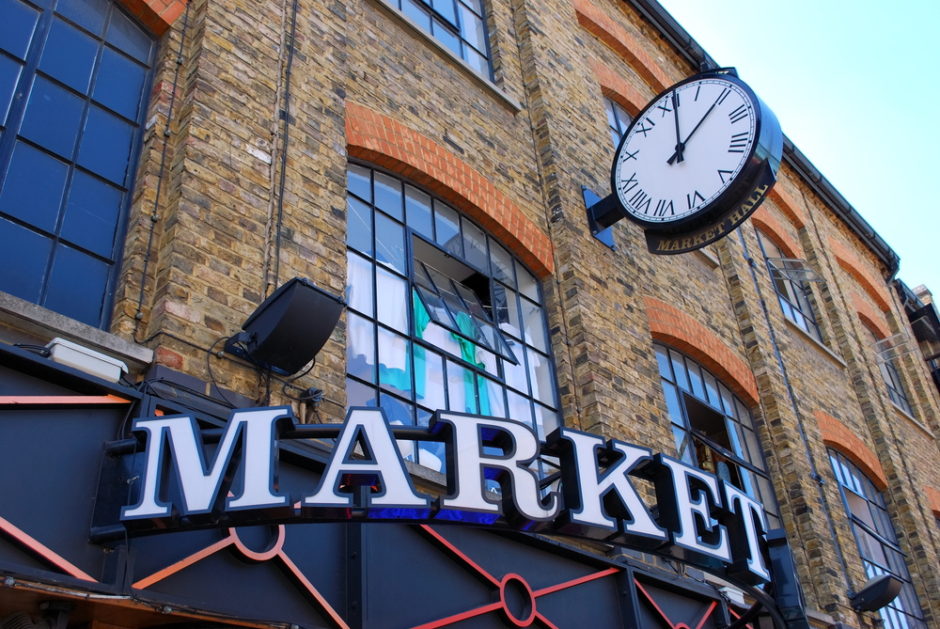 Day Seven: Get Outside
On your final day in the city we suggest slowing things down a little and taking advantage of some of London's glorious open spaces; from parks to woodlands to secret gardens, London has some fantastic and beautiful places to escape for a walk and now is the ideal time to make the most of it.  Head away from the touristy spots such as Hyde Park and opt instead for St Dunstan in the East, Brompton Cemetery or Vauxhall Gardens and you won't be disappointed.