Overlanding in Oz and experiencing the rugged plains of Australia as you roll over them is an adventure like no other.  Take an overland tour and you'll be able to experience all that Australia has to offer from varied flora and fauna to dusty outback outposts and more. All from the sweet seat of a trusty overland ride.
Varying in length (with some lasting a week and others even months!) overlanding it on Australia tours can be as flexible as you need it. Choose to travel in this way and you'll also have the chance to travel in groups (including your family) to share the camaraderie of the adventure along the way.
Still not sure if overlanding in Oz is worth your time? Take a look at DontFlyGo's recommendations why you should!
Overlanding in Oz: Freedom to Explore
Offering you a greater chance to explore unchartered terrain on foot, going overland means you can get out into the Aussie wilds and feel the heat of the summer on your neck. Seeing the whole picture rather than just the typical tourist destinations that many people head to, opens up a whole new destination. With most visitors choosing to stay in hotels and enlisting in dry and overdone "resort activities", the great thing about seeing Australia in this way is that you get to travel off the beaten path and encounter unique sights like aboriginal gardens, unspoiled beaches (like Glenrock) and forever unfurling national parks.
Overlanding in Oz: See Nature in a Whole New Way
Being able to experience Australian nature up close and personal is something you just can't do when you a hitch a flight everywhere. Imagine stopping to take a break during your time on the road and seeing kangaroos hopping by in the wild or red breasted robins nestling in the trees overhead? You'll also get to gaze at the night stars before bedding down to camp over a fire or too. The perfect way to escape from hectic, city life!
Overlanding in Oz: Reduce Spending
If you travel with a pop-up tent, a trailer or an RV that allows you to rest for the night, instead of investing in expensive hotels that can set you back more than $100.00 a night, you can see the country a lot more cheaply! Probably better than a resort and swimming pool that you can get anywhere else in the world too right?
Overlanding in Oz: Greater Experience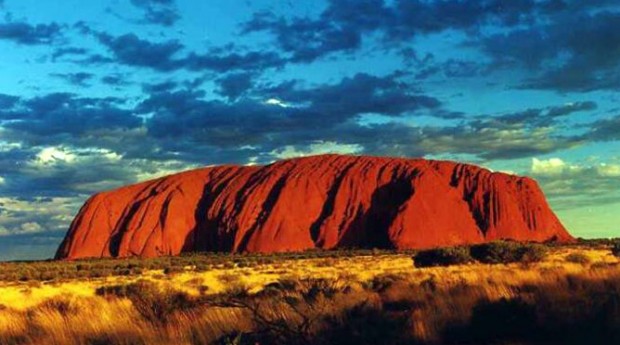 Skirting around the world in a plane, you always look out the window and see large bodies of water, buildings and many different landscapes that you've never seen before. And while that can be nice, the fact is that when you fly you never really get to know what you've missed by not driving. Perhaps you just flew over the mighty Uluru, a sight that very few people in the world ever get to see up close and personal. Hitting the road gives you the chance to hop out, walk around and get a true sense of place. Physical distance no longer becomes an issue.
Overlanding in Oz: Less Stress
Constantly running through cities to catch connecting flights (the way most people see Australia) can prove stressful and frustrating. By going overland, you can relieve yourself of the stress so that you won't have to worry about being at your destination at a certain time and take in the sights at your own pace.
If you ask us nothing compares to overland travel in Australia. That sense of space, time and being at one with nature? Incomparable!
What other reasons do you think people should embrace travelling overland in Oz?