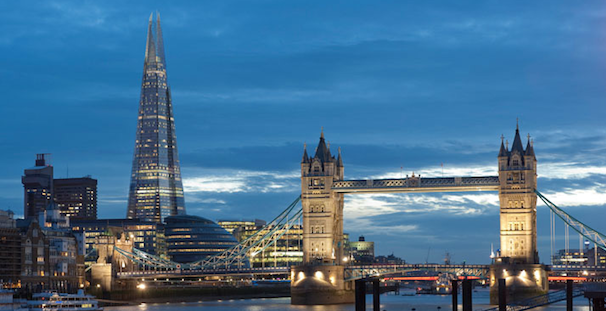 London is one of the most exciting and diverse cities to visit. It has some of the best attractions and sights in the world. There are plenty of activities to do and places to tour in this magnificent City. You don't have to worry about transportation since flights to London are readily available. Make your vacation captivating and memorable by touring London. Here is a list of places to visit and things to do while in this magnificent City.
Iconic skyline
The iconic skyline is one of the most beautiful attractions in London. This skyline is evolving every day, its recent addition is the striking Shard building. You can view the skyline from different places and angles. However, the best view is from the Millenium wheel.
Kew Gardens
This is the most famous garden worldwide with a history of more than 250 years. It occupies a vast piece of land above 300 acres. While at Kew gardens, you can explore the rainforest, greenhouses, climb treetops or just relax and enjoy the peaceful ambiance of the garden.
The Postman's Park
This is the city's green space neighboring Little Britain. Postman's Park is home to pieces of numerous decorative tiles, displaying the heroic actions of ordinary citizens who gave up their lives to save others. It was erected to commemorate The Golden Jubilee of Queen Victoria in the year in 1887.It is a good spot to spend quality time with your family and friends.
Take a duck tour
If you are a tourist in London then you shouldn't miss going on a duck tour. One minute you are on the road inside a huge yellow bus shaped like a duck, the next you are in a boat cruising along the Thames. This is very exciting especially for the kids.
Alfred Hitchcock Mosaics
Alfred's Mosaics at Leytonstone tube are an amazing piece of artwork. This is a collection of mosaics illustrating the life and film scenes of Alfred Leytonstone. For an art fanatic, these are fascinating mosaics from his popular films.
Bowl at All Star Lanes
You can enjoy bowling at All Star Lanes as you drink Oreo milkshake and dine American cheeseburgers. There are plenty of cocktails to pass the night away as you listen to cool tunes while bowling.
West End Theatre
London has the greatest theatre scene worldwide. It attracts the greatest talents in acting so it is not surprising to see some of your favorite actors on stage. Enjoy classic plays and extended musicals.
Breakfast Club
Breakfast Club is the most ideal place for cinnamon pancakes and apple lovers. Get a taste of delicious meals all through the day.
Great beer brewing class at The Old Brewery
Those who love both London and beer, taking beer lessons with crew from The Old Brewery would be thrilling. The crew will teach you everything you wish to know about beer. The history of brewery is also part of the package.
Tea at Liberty
A little pot of British breakfast tea at Liberty's Tea Room feels so lush. Here you can get to meet your ideal mate for a luxurious treat or break from shopping with the traditional midday tea.
Spend time at the Royal Park
The Royal Park has around for 160 years. The park offers plenty of activities for people of all ages and it is the most gorgeous park in London.
After reading this, probably most flights to London will be all booked. Make your holiday enjoyable by visiting this truly diverse and multicultural city.