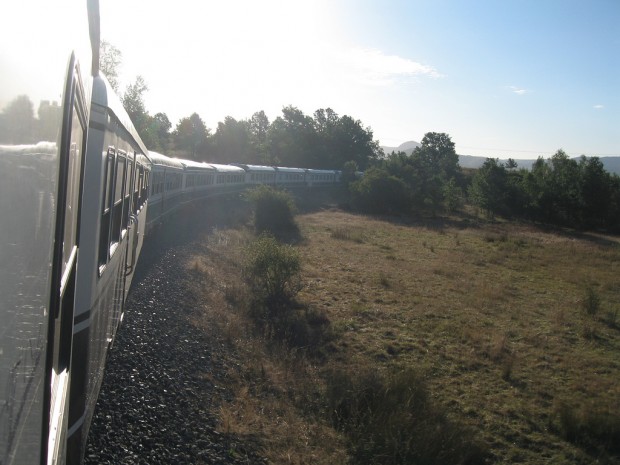 By Andrew Tipp
What kind of traveller are you? If you're reading this blog, you're probably pretty conscientious. And thoughtful. You care about how you impact other people. And the planet.
One of the big ways we impact both humans and the world around us is through transport. We're always looking for better ways to travel. We want travelling to be greener. Cheaper. More enjoyable.
So what's the best way to go? How can we optimise our travelling experience and reduce the detrimental effect it can have? Here are a few reasons why train travel might be the way to go…
Train travel can be greener
We know that the way we get to work or our next holiday can have a significant effect on the environment, so we're always looking for alternative transport that's more eco-friendly.
Trains can be more energy-efficient per passenger per miles than planes or cars. Plus, more people using trains means less cars and buses clogging up the roads – further reducing the fuel efficiency of road vehicles.
A key factor is carbon emissions. Train emissions are not released directly into the atmosphere, making it a cleaner way to travel. Doing a typical European train pass route by car can produce up to three times as much CO2 per person. Doing the same route by plane can produce up to four times as much CO2 per person. You can work it out for yourself by using a CO2 calculator.
While we always have to be careful when considering the way we count the carbon footprint of different transport models – do you include car factories and building train stations? – evidence suggests that train travel really could trump other forms of transport.
Train travel can be cheaper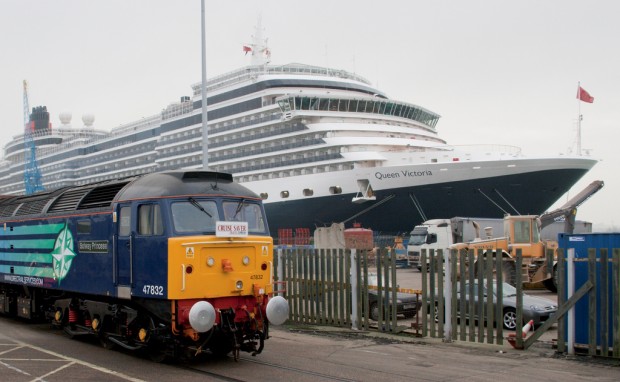 Over the last few years, European airlines hit the headlines by offering flights for just a few dollars. But this golden age of cheap air travel seems to be coming to an end. While pretty cheap tickets are still available, the costs are usually recouped by airlines through 'extras' – booking fees, check-in fees, baggage fees, etc. There's probably even a fee for having to add fees.
By contrast, train travel can be a cost-effective way of travelling – especially on longer trips. A European rail pass for up to a month can cost the same amount as just one return flight between European cities – and the rail pass effectively allows unlimited travel within its timeframe.
To travel around Europe by car for several weeks could also prove far more expensive that getting a train pass – unless you could share the cost with enough people. And we're probably talking a lot of people.
Travelling by train also allows you to take overnight trips – saving on accommodation costs – and often takes you direct into the hub of a city, which cuts out paying for taxis and airport shuttles.
Train travel can be more enjoyable
But perhaps one of the best reasons to travel by train has nothing to do with its eco credentials or cost-effectiveness. Travelling by rail is often just a much more fun, rewarding experience.
Both car and plane have their respective nostalgic heydays, but train's romantic past pre-dates them both. Travelling by train evokes its own distinct spirit of adventure. It's a civilised and leisurely way of seeing the world. Gentlemanly, almost.
On the rails you get to actually see places as you pass through them. And unlike driving, you have the luxury of giving it all your full attention. Travelling by plane gives awesome views, but it's train travel that's the most immersive.
There are also very practical reasons for opting for trains. They're far less hassle, for a start. You don't have to turn up crazy early and go through a zillion security checks. They allow you to switch off, relax or even sleep – something you can never do in a car. Finally, they usually take you right into the heart of cities instead an airport 10 or 20 miles away.
So there you have it – some of the best reasons you should think about using trains for your next trip. Obviously, there are pros and cons to every type of transport. There are plenty of things you could say gives travelling by car the edge over rail. But, on balance, I think the case for preferring rail over tarmac and landing strip is pretty strong.
What do you think, guys? What's your favourite way to travel? Leave your comment below…
About the author
Andrew Tipp is a writer, blogger and editor. He spent his gap year volunteering in South Africa with Gap Activity Projects, and has worked as a travel editor for advice and community site gapyear.com. In total he's spent more than a year backpacking and volunteering around the world, and his favourite countries are Bolivia and Sri Lanka. Central America and the Malay Archipelago are currently top of his to-do list.