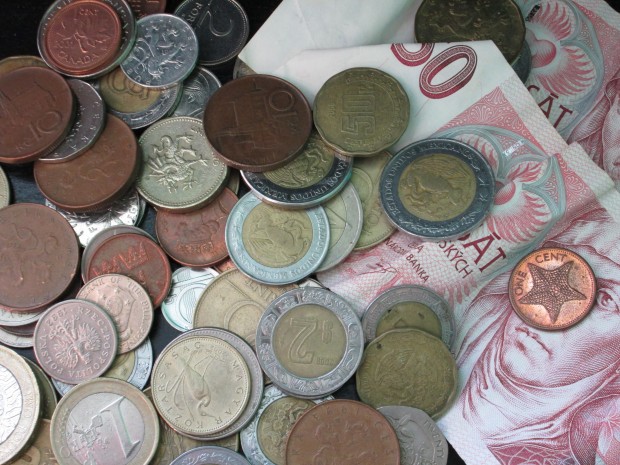 If you're a backpacker, a tourist or even a businessman who travels frequently, the number one problem always on your mind is how to manage your money while you're away. While traveling is fun, it often involves usage and knowledge of many currencies or at least the ones used by the country you're traveling to. If you're traveling overland, you need to be prepared with a few methods or services that let you have financial flexibility and the ability to access your funds when you need them most. Here are five ways you can have full access to offshore funds when you're traveling.
Online Banking
The internet has come far from where it was even a decade ago. These days, any bank worth its salt offers you an online banking service. Wherever you are in the world, managing your money is just a click away. You can conduct transactions, deposit, withdraw and even pay for stuff online using services such as those from LloydsTSB International. If you're using this method to transfer money to yourself, be aware that funds can take many days to show up in your account.
Money Transfer Companies
An entire industry has sprung up around money transfer abroad. While these companies primarily came up to serve the remittances market, they're increasingly being used by travelers to access funds wherever they are. The advantages with this method are great exchange rates, instant transfers and the peace of mind that comes from not having to carry around huge amounts of cash, cheques or debit cards.
Pre-Paid Cards
Businesses anywhere on earth accept debit cards. They're a hassle free method of accessing funds wherever you are. In case you're worried about using your own debit card for fear of it being misused, you can always choose to buy a pre-paid card from any one of the multiple companies that offer them. The biggest advantage is that your risk is limited to the amount on your card. You can also refill your card any time from your internet banking account and get great exchange rates.
Money Exchange Sites
There are many sites that let people pay each other online by directing funds to a designated bank account attached to a unique ID. This is a great way to pay and get paid while abroad as the fees are very reasonable and the transfers take place immediately. This is also a safe way to send money to yourself online from your usual bank account in your home country.
The Good Old Debit Card
When it comes to downright convenience, nothing beats your debit card. Most banks these days offer worldwide debit cards that you can use at practically any place on earth. While apparent risks still remain, you're kept safe by instant mobile updates that tell you how much your card was swiped for and at which place. The only thing to remember with this method is not to maintain a lot of cash in the account linked to your debit card. This is the only handicap with this otherwise safe method.
All these methods of managing international payments are simple and convenient. All of them carry a small risk because traveling abroad means you're leaving the safety of the laws of your country behind. However, with increased globalization, most countries in the world have made it very safe to conduct transactions using all these methods and they're all safe provided you use them with care.