Europe is one of the most hitch friendly destinations on Earth. Not only are European's willing to take hitchhikers on board, but the proximity of countries and cultures means that you can discover a totally different destination one day to the next. Despite all the horrific hitchhiking tales out there, people rarely talk about all the benefits of hitching. Not only is it a form of free transportation, but if you are open and friendly it can also mean free food and accommodation. If you are flexible you can be whisked away to destinations that you never even dreamed off, and take off on new and exciting detours. Hitching is really what YOU make of it. So how do you make it an unforgettable experience for all the right reasons?
How to Hitchhike in Europe: Location, Location, Location
While it's a myth that hitching is all standing at the side of the road for hours crying desperate for anyone to save you, if you don't find a good hitch spot, this could become a reality. Ideally you want to find a relatively slow but busy road, which leads onto a motorway, and has plenty of space to pull over. Not only this but you need to make sure you carry a large sign with desired destinations and if you are travelling in a team, stagger yourself for maximum visibility. All of these tips will help see you get picked up in 15 minutes or less.
How to Hitchhike in Europe: It's Exciting So Be Excited!
People who pick up hitchers are, more often than not, looking for someone to keep them company on long drives. If you can show potential drivers that you are fun, approachable and overall great company, then you are guaranteed a lift within minutes. If you can speak other languages flaunt it. Translate your sign and people will be more willing to give you a lift. And talking of talking …
How to Hitchhike in Europe: Talk to Everyone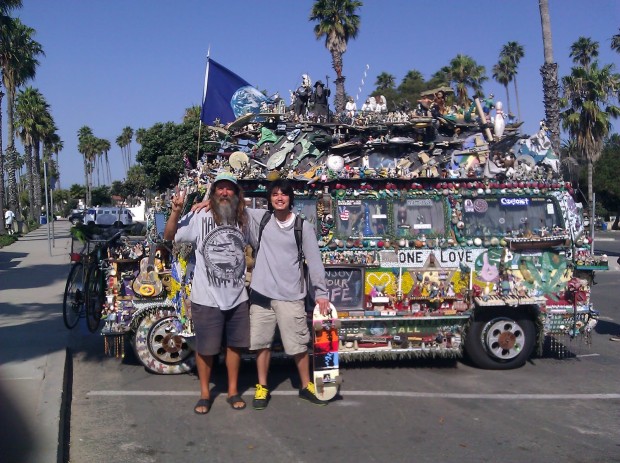 You never know who or what you will find. You could get free accommodation, maps or tips on public transport and hitch spots, or find a story that will inspire you to further your travels, and even make a friend for life. When you speak to locals you realise just how many people are hitchers who have gone through amazing journeys, giving up everything they own to live their life on the road.
How to Hitchhike in Europe: Plan Your Packing
While a couple of cereal bars are never a bad idea, you will be able to find food wherever you go. And unless camping is really your thing, there is no need to bring a tent as it is easy enough to hitch into a town centre and find a hostel. The bigger your bag the less willing people will be to pick you up. When hitching packing light is more important than ever, so make sure you know the weather before you leave and pack appropriately. Remember you can always pick up things on the road.
So those are my top tips to make sure that your trip gets going with a hitch. Have you guys got anything to share?