London is a fascinating city to explore with a heady mix of ancient history and modern-day living often standing side by side. It is a bustling and busy environment with more than 8 million people calling it their home and millions more visiting every year. And whilst it may be enjoyable to spend some time wandering around the historical landmarks and gazing up at the iconic skyscrapers and architecture, sometimes it is also nice to take a break from all of that and, believe it or not, there are several places you can head in London which feel like they are miles and miles away from the capital city.
Does this sound like the kind of place you would like to add to your itinerary? Then read on for our favourite places to escape from it all in London: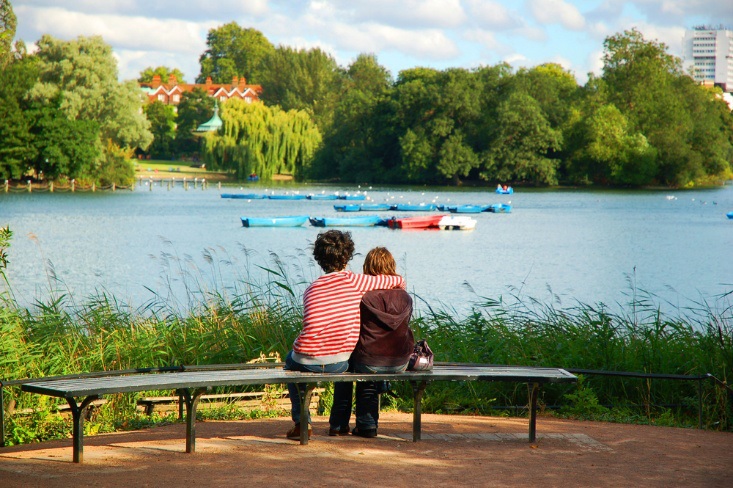 Lavender Garden, Vauxhall Park
Vauxhall Park is a medium sized Victorian park which has a rich history in the area. It offers facilities such as a children's playground, a model village, flower beds and sporting facilities which can be used and enjoyed all year round but one particular draw during the summer months has to be the lavender garden. It is truly a hidden gem of the park, tucked away behind the model village and rose pergola but awash with the purple flowers during the warmer months of the year. There are benches dotted around the lavender garden, which is square in shape, inviting you to just sit and soak up the ambience and smell of these beautiful flowers.
St George's Gardens
For anyone who doesn't mind a touch of the gothic, you are practically guaranteed to be undisturbed if you choose to explore St George's Gardens. Less than 2 miles from The Piccadilly Hotel London the gardens were originally the place of burial for two local churches and after being abandoned, the gardens were rescued during 1997 when they were one of several gardens to receive lottery funding under the Urban Parks Programme. The newly restored gardens opened in 2001 and are maintained by the council. They are used by local people looking for a tranquil space to escape and visitors alike and its location truly makes you feel as though you are stepping into another world. Look out for the winding paths, gothic tombs and statues which can be found dotted all over the Gardens.
Camley Street Natural Park
Another park which is just a short distance from the hotels near Piccadilly Circus is the Camley Street Natural Park. This is a unique urban nature reserve which sits in the shadow of King's Cross station and yet could be a million miles away from the bustling city centre. The reserve was created from wasteland and is now home to a wonderful array of wildlife from birds to amphibians. The park offers lots of ways for families to get involved with nature but it's also a pretty great place for an adult to head if they want to escape from it all for an hour or two.
Crystal Palace Park
Most people know about Crystal Palace Park because it is home to some interesting dinosaur models but there is more to the park than simply these giant Victorian installations. There are Italian terraces, a children's play area, a maze, a children's farm, and the ruins of the old palace which once stood here to admire as well. Although the park is set a little ways from Central London it's perfect if you want to head to a large open space and find yourself a little corner to get lost in for a while. It's worth checking out the dinosaurs whilst you are there too, they really are quite something.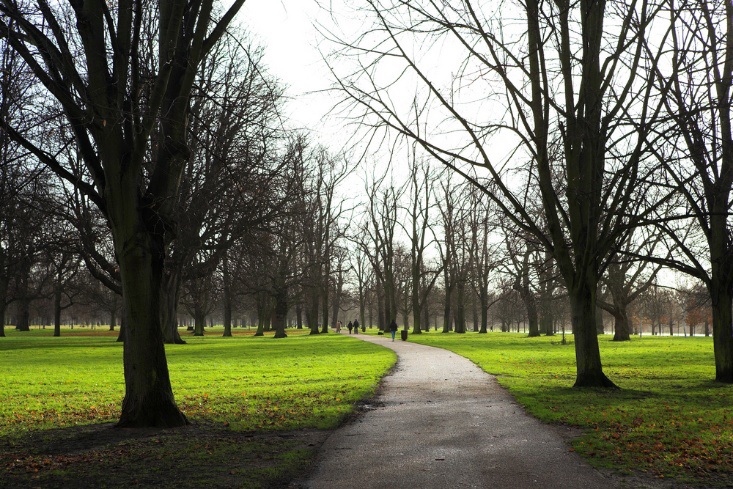 Horniman Museum Gardens
The Horniman Museum is a wonder in and of itself with many a quirky artefact and free entry for the public. However if it is a slice of solace that you seek then head to the gardens. These 16 acres consist of formal gardens, a wildlife garden, a meadow field and lots of interesting structures. They also offer some pretty stunning views across London and the South Downs and are the perfect place to go if you want to enjoy some peace and tranquillity as part of your time in London. Make sure you factor in time to explore the highlights of the museum at the same time; there is all kinds of interesting and intriguing things to be discovered from a mummified crocodile to a sand painting from America.
Valentines Park
If you don't mind travelling a little further afield then Valentines Park is a gem just waiting to be uncovered. It is an award-winning space (voted 6th best park in the UK in 2015) and has a large boating lake, an aviary, a café, sporting facilities and plenty of open space to wander around and enjoy. There is also Valentines Mansion nearby which offers insight into 300 years of history; there are period furnished rooms, a Victorian kitchen and Georgian rooms, all surrounded by stunning parkland. A real treasure to be sure.
St Dunstan in the East
For a real glimpse of history in a central location you can't go wrong with the gardens at St Dunstan in the East. Just a short distance from the Tower of London, these ruins were once a parish church before they were damaged in the Blitz of the Second World War and a public garden was created in the ruins. The walls which remain standing are now covered in creeping vines and there is a lovely circular paved area with benches where you can sit to soak up the atmosphere. Despite its very central location, the gardens feel as though they are a million miles away from the urban heart of the city and it makes a fantastic option if you crave tranquillity but don't want to travel too far.