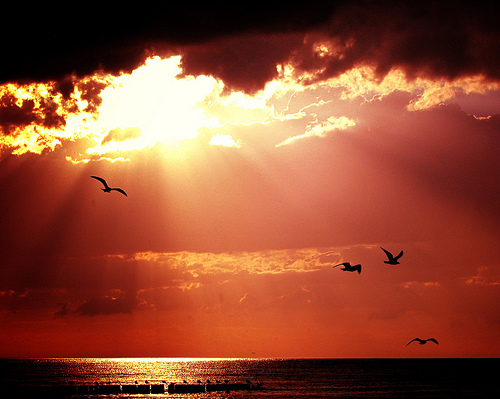 Fringed by Scandinavia, mainland Europe and the Danish islands, the Baltic Sea has an extraordinarily diverse range of places to see on holiday should you choose to visit. The only problem is that it's very difficult to see multiple destinations in a short space of time unless you've got a private jet and your own pilot. Fortunately getting around this is really quite simple – all you have to do is go on a Baltic cruise. Cruises make stops at many ports of call, so getting to see some of the region's most interesting places is no chore. Below are 5 places that we think will make you rethink what you're doing for your holiday this year.
1. Riga, Latvia
Similar in architecture and overall 'feel', Riga – the Latvian capital city – echoes Prague in many ways, but is vastly different when you're on the ground in the depths of the city. Enjoy candlelit bars off the beautiful cobbled streets set among huge spired buildings that seem to go upwards forever. The central market was born in the 18th century and with up to 1200+ traders at a time it's a real treasure trove; you can buy anything from silver jewellery to gardening gloves.
2. Tallinn, Estonia
Tallinn, Estonia's capital and, by no coincidence, a World Heritage Site, is one of the most intriguing cities in the entire region. The medieval 'old town' is a maze of cobbled streets and high walls that tell stories of a time past. Visit Estonia's parliament building – Toompea castle – and the neighbouring Alexander Nevsky Orthodox Russian Cathedral on a trip to Toompea and you won't be disappointed.
3. St. Petersberg, Russia
St. Petersburg is a desirable enough location as it is without me blowing its trumpet, but I will anyway. Ornate palaces scattered across the area, beautiful canals that stretch on for miles, inspired bridge engineering and the famous ice-cream scoop spires on the city's cathedrals truly make Russia's capital city a sight to behold. It's said that Russian ballet is second to none, so enjoy an evening at the Conservatoire theatre then make your way to the Nevsky Prospect and sample some of Russia's finest vodkas to cap the night. For the record the vast majority of these destinations, including St. Petersburg, are visited by many of the cruise itineraries that can be found on Thomson.co.uk.
4. Helsinki, Finland
Before you've even gotten off the boat, Helsinki's harbour will dazzle you, as it's one of the most beautiful ports in all of the Baltic Sea. Stepping off into what has been called a 'chic metropolis', Helsinki will provide you with all the entertainment you could ever want almost to the point where you won't want to leave. Your first stop should be Gardenia – Helsinki's famous tropical garden – where you can take a guided tour of all of the huge tropical and outdoor plant exhibitions. Next hit the city's historical area where the City Hall, Presidential Palace and Senate square can be found.
What was your experience of cruising the Baltic like? If you've never been, tell us why you would or wouldn't like to visit these places in the comments below!
Photo Credit: elsamuko