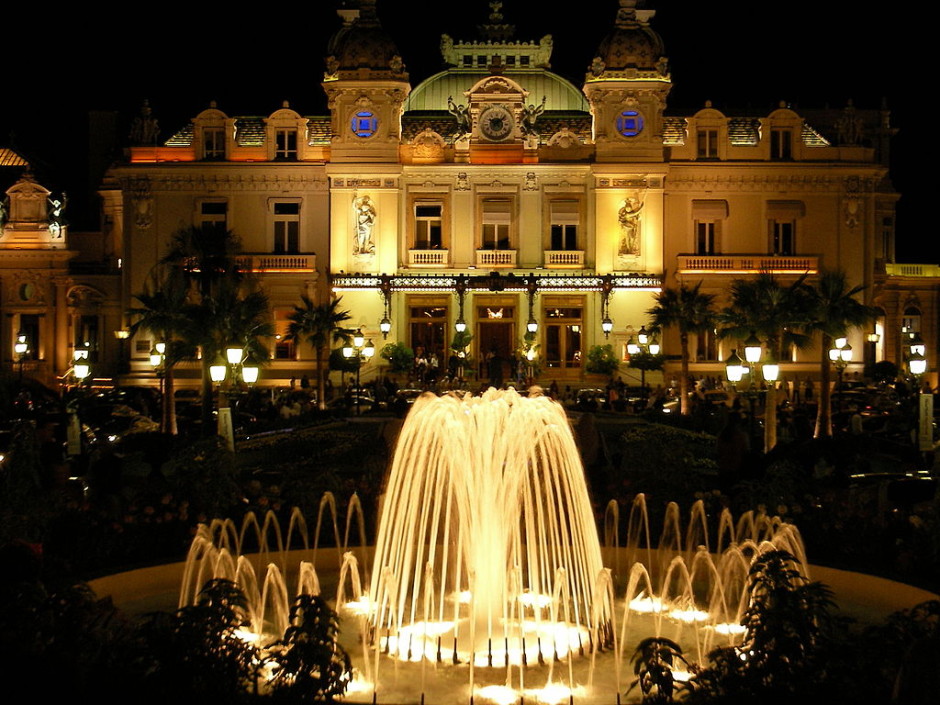 Photo by CC user Benutzer:Positiv on de.wikipedia.org
While Las Vegas may be the first place you think of when talking about casinos, Europe hosted these gaming centres two centuries ago. Vegas may be big, but for style and panache, mainland Europe is where it's at when it comes to casinos, with traditions that go way back, these beautiful casinos began as a place for adventurous aristocrats to try their luck at the tables.
Casino de Monte Carlo
Located in the principality of Monaco, this casino is arguably the most famous in the world, with stunning architectural style found nowhere else. Stepping inside this casino is like going back in time, with its high ceilings and huge roman style pillars. There are said to be more table games here than anywhere else, and if you should sit down at a blackjack table, don't be surprised if you rub shoulders with an international celebrity. With a massive selection of slot machines, Monte Carlo Casino has something for everyone. They also host some of the most prestigious fashion shows, making this casino something very special.
Casino Baden-Baden
Set in the Black Forest of Germany, Casino Baden-Baden is one of the most prestigious casinos in the world. It was constructed 200 years ago to be a spa/casino/horse racing centre for the European aristocracy, and its spectacular setting earned it the nickname, "The summer capital of Europe". Even today, Baden-Baden Casino is synonymous with elegance and nobility. The gaming tables are evenly spread through grand ceremonial halls, giving it a historic feel, and with a wide variety of slot machines, there is something for all tastes. Apart from gambling, this casino hosts art exhibitions and music and dance performances, making it one of the most fashionable places to visit.
Casino Estoril
Located in Estoril, a city on the Portuguese Riviera, this casino is a major attraction to European tourists. It is a Vegas-style modern casino and entertainment complex with several floors that house the gaming tables and slot machines, making this one of the largest casinos in the world today. The combined leisure centre offers a wide range of
cabaret shows, with theatres, restaurants, bars, and art galleries, so there is something to keep the non-gambler entertained. If you like crowds, there are huge halls filled with gaming tables, whereas if you prefer a little seclusion, there are quiet corners where you can try your luck.
The Clermont Club
London houses some of the most luxurious casinos in Europe and The Clermont Club is one of the most well-known venues. Set in the famous Berkeley Square, The Clermont offers a wide range of gaming tables, with sumptuous surroundings, as one would expect in this exclusive area of London. This casino has a membership system, but they accept applications from anyone over the age of 18 years. Not only do they offer a wide range of games, the food and fine wine make this casino one of the most popular in Europe. This club has a rich heritage, and has had some very famous people on its member list, so take your autograph book with you, as you could bump into a superstar!