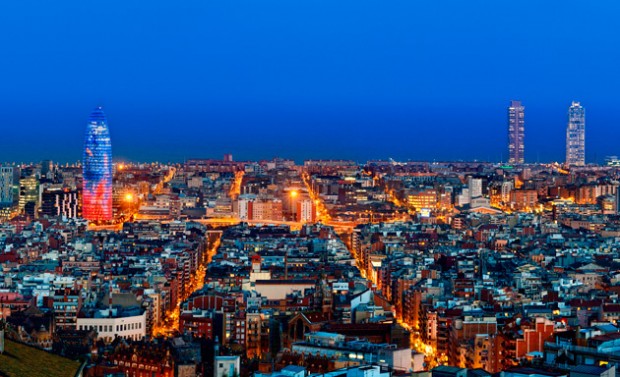 Barcelona is one of Europe's greatest cities. Its cultural heritage and cosmopolitan atmosphere make it one of the most popular in the world for visitors too. You can spend a couple of weeks there or just take a quick city break. However long you spend there though, there'll never be enough time to see everything the city has to offer you.
My advice would be to take things easy and don't try to squeeze too much into a relatively short space of time. One of the best ways of doing this is to explore the city by foot. This means a lot of walking, obviously, so only go for this if you're feeling adventurous and can handle the strain. But it is, in my opinion, the best way to explore Barcelona. You're not constricted by public transport times; it's environmentally friendly, and it's leisurely.
The first thing you need to do when planning your visit is get the accommodation right. When you're visiting a city like Barcelona, in my opinion, there's no need to book a hotel. There are much better and more inexpensive ways of finding a place to lay your head a night. Websites like Housetrip let you rent apartments and homes that people aren't using. This is a great way to save money and make your stay more authentic and relaxed.
Walking the city will also save you money. Most of what Barcelona has to offer can be navigated by foot with relative ease. The best place to start is Las Ramblas. This is probably the most commercial street in Barcelona. If you start here, you can make your way out to the least commercial areas later on. Las Ramblas is expensive, but it is worth seeing. There are a lot of great bars and restaurants which prove quite irresistible.
From Las Ramblas, you should walk north-easterly towards the medieval town within the city, Barrio Gotico. This is the kind of place you have to visit on foot. The streets and alleyways are so narrow that there is no other way of getting around it, even if you wanted to. There's loads of fascinating history here, from the old churches to the Roman artifacts and museums.
If you keep walking eastwards, you'll come to the museum dedicated to the world's greatest artist of the 20th century, the Picasso Museum Barcelona. You can't visit Barcelona without seeing some of Picasso's weird and wonderful art. The museum is dedicated to his early works – a must-see for art lovers.
The city is full of incredible modernist architecture. If you walk north-west from the Picasso Museum, you'll come across one of Barcelona's modernist hotspots, Illa de la Discòrdia. There are a number of modernist buildings on this street. It's so striking to see these wild designs in the middle of ordinary streets. It's what makes the city so charming.
To finish off the day, head further north inland to Park Guell. This is a modernist park designed by the great artist and architect, Antoni Gaudi. It is a registered UNESCO World Heritage site, and it's a joy to behold. It's now a public park and was built in 1923. Gaudi originally intended for people to live in it, but the fact that it's open to the public makes it even better.
Hopefully, this guide to Barcelona will provide you with a great walking holiday in the city. There are lots of other things to do and see too, just be adventurous!