Not being the most athletically-inclined person, cycling has never been high on my list of favourite past-times (or even featured on the list at all). I learned to ride a bike as a child, felt pleased at the accomplishment of a new skill learned, and then happily carried on with my life, never again feeling the need to get on the saddle.
That was until I moved to Cambodia. As anyone who's ever explored the Kingdom will know, everyone in Cambodia cycles. Khmer friends have suggested that it's simply too hot to be walking around, and with scorching midday temperatures hitting the high 30s, it's not difficult to see the logic.
As soon as I arrived it became pretty clear that not only was buying a bike important if I were to fit in, but that it would be much more eco and pocket-friendly than tuk-tuking everywhere. I dutifully tried my hand at bartering, purchased my very first grown-up bike, and rapidly – and rather unexpectedly – found a love of life on two wheels.
It turns out that what I didn't like about cycling was cycling up hills. Yes, there's definitely a valid argument that I might just be lazy, but when you live at the bottom of a very steep hill, cycling around really isn't that appealing. Ever wondered why cycling is so much more popular in The Netherlands?
To my joy, much of Cambodia is as flat as a pancake, and before I knew it I was hopping on my bike and pedalling here, there, and everywhere. Once I (and my backside) had got used to being on the saddle, I got more and more adventurous, even hiring a mountain bike for longer cycling excursions.
It was a revelation. Not only is cycling the way that most people living in Cambodia get from A to B, but Cambodia lends itself perfectly exploration-by-bike. No more Air Canada flights for this girl – it was all bikes from here on out.
Most people come to Cambodia to visit the mighty temples of Angkor. Concealed by encroaching jungle for many years – though not quite as forgotten as some would suggest – paved roads now wind their way between most temple sites. For as little as a dollar you can hire a one-speed bike at most guesthouses, and if you're feeling generous you could spend $2 on hiring a white bike, with $1.50 going to support education and clean water projects in rural Siem Reap.
Free maps outlining both the big and small 'temple circuit' can be found in many guesthouses, shops, and cafés, so navigating your own way around the temples isn't too tricky. Just make sure to take plenty of water, and lock your bike up at every temple (locks are generally provided). Top insider tip? Have an early or late lunch, then make your way to Angkor Wat when everyone else is heading off in search of food.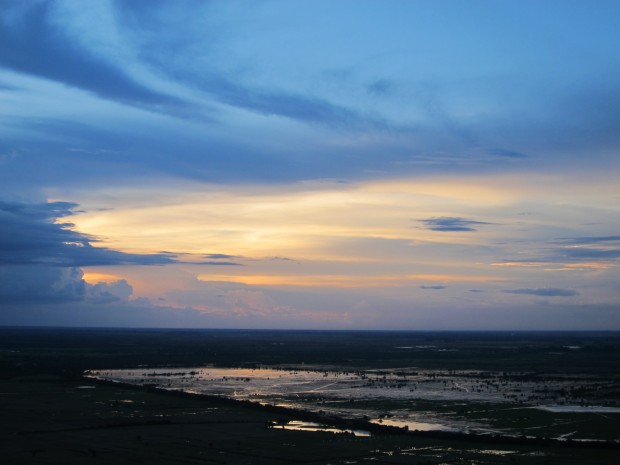 More adventurous cyclists might be better off hiring mountain bikes (around $5/day), as there are plenty unpaved off-road routes to lesser-explored temples. For this you should hire a guide, as not only will they know the best tracks away from the tourist trail, but they'll also make sure you don't disappear into to the jungle never to be seen again.
On a mountain bike you could also cycle from Siem Reap out to the Tonlé Sap Lake, or even down to Beng Mealea, an impressive though half-collapsed temple, where you can spend the night in a local homestay. Travelling on two wheels is also the best way to take in what's around you, so hiring a bike and heading off for a day is great for learning more about village life in Cambodia.
For adventurous souls and those dedicated to green, overland travel, packing some panniers and exploring Cambodia entirely by bike is also a great option. Unless you already know the country or can speak a little Khmer, this isn't necessarily something I'd advise doing without some guidance, however.
Cycling guides can be hired for private cycling trips. and Many people even combine cycling through Cambodia with cycling in Laos or Vietnam. For a short stay in Vietnam it shouldn't be difficult to find any hotel discounts Ho Chi Minh City may offer. There are a number of wonderful guides out there, but few can come higher recommended than Lucky, Cambodia's seven times national cycling champion and owner of what has to be the Kingdom's biggest thighs. 100kms in 2.5 hours – that's all I'm saying.
There are also group cycling adventures that you can sign up to, some of which also support development efforts in Cambodia. A great one-day event is the annual Angkor Wat Bike Race and Ride, a temple cycle that raises money for Village Focus International. If you have a little more time and are interested in seeing hidden corners of Cambodia while engaging with the local culture and supporting community development, it's also worth checking out the annual PEPY Ride.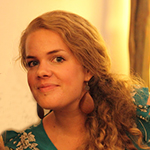 Sarah is a Cambodia-dwelling English girl who recently found a love of cycling. She still prefers pushing her bike up big hills though. She's not very good at twitter, but sometimes re-tweets interesting tit-bits which you just might like. @SreySarah