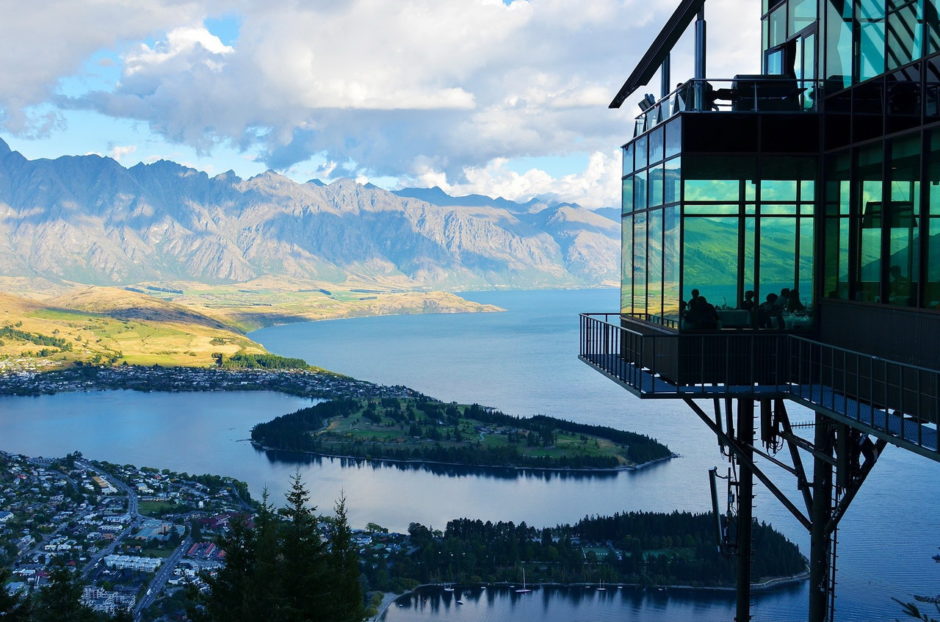 New Zealand is the ultimate destination for families. It's kid-friendly and safe everywhere- which is great since there are tons of attractions for families to choose from. New Zealand has lots of fun activities and once-in-a-lifetime adventures to offer. Though there are plenty of family-friendly places in New Zealand, the following destinations are the most popular ones.
Central North Island
The Central North Island has some of the most picturesque locations in New Zealand. The Hobbiton Movie Set is one of the most popular tourist spots in this area. If you're a nature lover, you'll definitely appreciate Rotorua, which is a volcanic playground surrounded with stunning natural hot springs and relaxing mud baths. Various adventure activities are also available at Rotorua. Kids will enjoy a visit to the Agrodome where they can feed different animals and experience what it's like to work on a real farm. Visiting the Mitai Maori Village can help you learn about the village's interesting indigenous culture. You'll be travelling with your family so you must keep all your bags intact, since lost luggage can ruin a vacation.
Auckland
Auckland is New Zealand's modern paradise. One of the most exciting activities to enjoy in this destination is taking the ferry to experience the beauty of the stunning gulf islands. One of them is the Waiheke Island where you can enjoy stunning beaches that will ease any tension you may be carrying. There are so many cafes to try in this island. Kids will surely enjoy Auckland's Butterfly Creek where not just butterflies, but different animals can be observed. It also has a Buttermilk Farm and Dinosaur Kingdom for kids to enjoy. Auckland also has lots of beautiful playgrounds where kids can roam around and just experience simple joys all throughout the day. Finally, your family can go on a unique adventure by climbing an inactive volcano in Auckland.
Hokianga
Hokianga is another great destination for your family. Its temperature is perfect for taking a dip on its clear waters and spending the entire day just relaxing on the beach. The giant kauri trees on the west coast are also something to look forward to. One awesome activity in this beach destination is sand boarding the sand dunes that go as high as 300 meters. If you're lucky, you can even get a glimpse of orcas and dolphins roaming underneath the beach. There are lots of fun activities that you can enjoy in Hokianga. Each member of your family will surely find an activity that is suitable for them. But don't forget to be responsible while enjoying nature. Wherever you may go, always make it a point to leave no trace behind and protect the ocean.
Queenstown and Arrowtown
Queenstown and Arrowtown are perfect places to take in the beauty of nature and have a relaxing but equally fulfilling adventure in New Zealand. You can take your whole family on a trip to Queenstown's Gondola to get a phenomenal view of the stunning mountains. The main fun activity in these locations is going on a picnic during a warm, autumn day. There are lots of exciting activities in Queenstown, including going on short hikes, renting a bike, walking by the lakeside, and exploring markets. For sporty people, there's also a golf course around the area. This place is definitely a perfect destination for families. A relaxing trip with picturesque views is an absolutely great way to bond with your family.
New Zealand is one of the best places to enjoy with your whole family. It's a beautiful paradise especially for nature lovers. Exploring New Zealand can be a great bonding activity with your family.