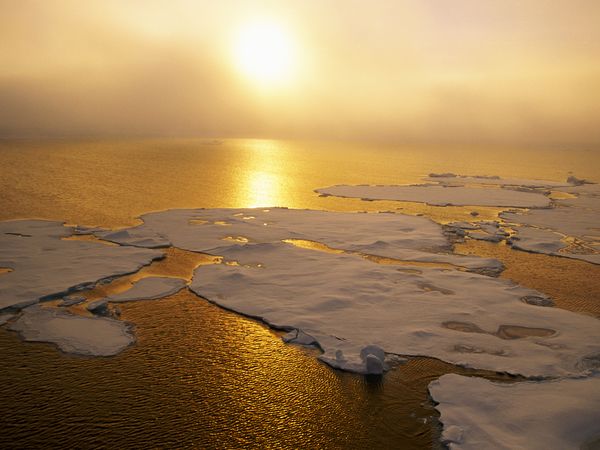 It is almost depressing to think that almost all countries in the world are consuming huge quantities of fossil fuel on a daily basis. Because of modernization and industrialization, motor vehicles and other modes of transport emit harmful carbon dioxide that has contributed to global warming. Some countries have taken measures to control harmful emissions. Others have not. For the eco-traveler looking to avoid the biggest pollutants, figures from UN are on hand.
The biggest carbon guzzling countries to avoid on your travels? Most of the destinations at MyVoucherCodes don't fall into this list. In case you are wondering who the biggest culprits are though, here you go.
Carbon Guzzling Countries to Avoid: China
The annual emission levels of carbon dioxide in China is estimated to be around 1,986,289,988 tons, equivalent to 23.5 percent of total world emissions. Not including emissions from Hong Kong, Macau or Taiwan, this figure seems considerably huge. On the rise as an economic power, manufacturing industries have been heavily consuming carbon fuel without sufficient controls. Currently the largest importer of oil, if more of the Chinese population adopt the use of motor vehicles, their emissions levels could be much larger.
Carbon Guzzling Countries to Avoid: United States of America
Emitting 1,748,499,980 tons annually (representing 18.27 percent of the total world emissions), the US is a big carbon guzzler. Despite the government forming the Environmental Protection Agency, the manufacturing industries still belch out pollutants at an alarming rate. Though it is still a favorite tourist destination worldwide, travelers should be aware of the country's pollution rates and do their best to travel more responsibly. Check out our guide on how to reduce your carbon footprint while you travel for extra tips.
Carbon Guzzling Countries to Avoid: Russia
Russia emits 476,733,712 tons of carbon dioxide annually. Ever since it became non-socialist, industries have increased in number and manufacturing plants, in an effort to be competitive globally, have sprung up. Russia is still developing and also has oil resources that it can explore further so whether it remains at this level remains to be seen. Tourism is heavily being promoted in Russia currently. Travelers can do their best to aid the nation in its sustainability efforts by using overland methods of travel rather than flying from city to city.
Carbon Guzzling Countries to Avoid: India
A large country and even larger population has caused carbon dioxide levels to reach 473,554,097 tons annually. A nation increasingly more involved in the manufacture of equipment, India is still hot on the trail for international backpackers and explorers. One way to combat its carbon guzzling, especially given the fact that India has more people using motorized transportation compared to China, is to limit the amount of trips you take around the country.
Carbon Guzzling Countries to Avoid: Japan
Japan emits around 371,879,656 tons of carbon dioxide a year, with its standing as a leading manufacturer of motor vehicles coming as no surprise. With an industry heavily dependent on fossil fuel (its also a leading manufacturer of steel), Japan has started to revamp its green power initiatives. This is one country in Asia that people from the west love to visit or travel to so eco-travelers beware!
Undoubtedly most of these countries are favorite destinations for many tourists and travelers around the globe. Naturally, travelers who are on business and visit these countries can't do much to avoid contributing to these figures, unless, of course, transactions can be made somewhere else. Tourists and vacationers however, always have the option to avoid them by searching for alternative holiday destinations via Thomson Discount Code offers online. The countries available there offer just as much unmissable beauty and pose much less of a threat to global warming too!