The Ultimate Travel Packing List For 2020 – Cool & Functional Pieces For Long Term Travel
With lockdown measures being lifted and the signs of recovery stepping up a gear there will be many people who are looking to escape what has felt like an eternity of furlough and the same 4 walls day-in day-out. Now the worst looks to be behind us we are in desperate need of an escape, and nothing will cure that like a long travel trip. Long-term travel can be a tricky task to pack for, what to take and how much to take are 2 questions that you will no doubt be asking yourself before you start putting your packing list together. To make what could be a daunting task we have compiled a few of the essential items we think you will need, along with some handy tips on how to pack, what to pack and how to approach your packing.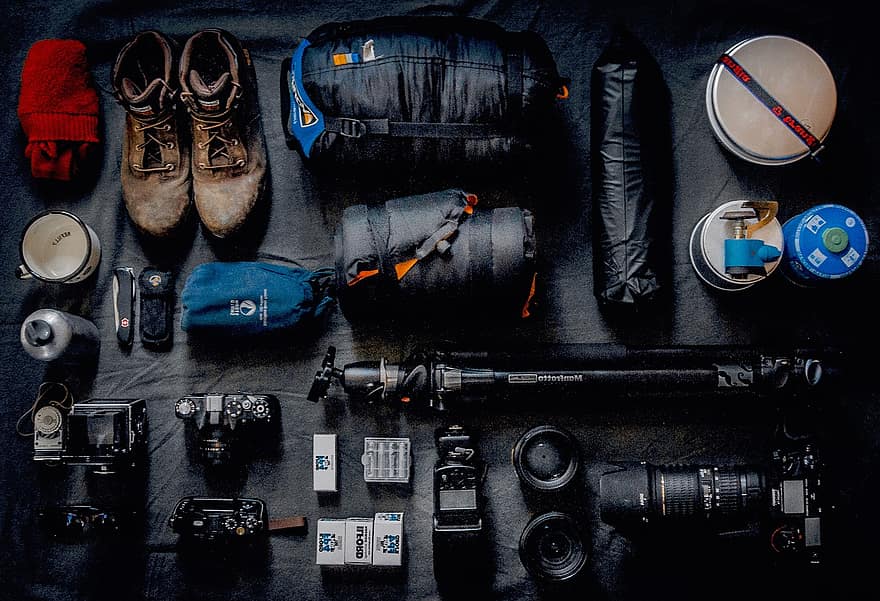 Clothes
Starting simple with this one, but this can be the difference of packing too much and having to pay excess baggage, and not packing enough and running out of, or not having suitable clothes for part of your trip. It's a brilliant idea to take some comfy clothing with you for any down time, a personalised hoodie is a great way to make memories and have something to hold onto and look back and reminisce after your trip is over. A personalised clothing company such as Banana Moon Clothing is a great place to get your personalised hoodie. 
Toiletries
Making sure you have your essential toiletries is an essential when taking a long trip, if you suffer from any sensitive skin conditions running out of product that agree with your skin can make for a very uncomfortable trip. Take enough toiletries for a long trip can be tricky, due to the size of the size of the bottles and the weight of the contents. Doing some research beforehand may identify similar or other suitable products that are accessible whilst travelling, cutting down on weight and freeing up a little suitcase space. If you are taking any liquids with you, be mindful of the limits and prohibited items. Make sure to pack these separate from your main luggage and well wrapped in a plastic bag, just in case the worst was to happen, and a spill occurs you can rest assured knowing the remainder of your luggage is safe.
Shoes/Insoles
Travelling long term is likely to mean you will spend a lot of time on foot exploring new sights and scenery. If this is the case, then suitable footwear is an essential item if you are looking to avoid blisters and sore feet. Once you have selected your footwear a great addition to these are a pair of energy absorbing insoles, taking away any strain that is put on your knees and hips during long walking sessions. What's more is they are great for posture and your back, meaning the following day you won't be left feeling stiff and achy.
Medication
If you are on any kind of medication then you must ensure you have spoken to your medical professional in advance, as you will require medication whilst you are travelling. It may not be possible to get enough medication to last your whole trip, so creating a plan of hoe you will get your medication with your GP is a must.
First Aid
A well-stocked first aid kit should feature on any packing list, as unknown surroundings can bring unknown dangers and having a first line of defence can prove invaluable when travelling. You can find all you need from a basic first aid kit here but be mindful of additional items you may need to include that are location specific, such as insect repellent and bite cream. When considering additional items for your first aid kit be mindful whether your vaccinations are up to date for your travel destinations. 
Passport & Travel Docs
Another absolute must have here, so make sure you have all your travel documents, tickets, boarding passes, visas, accommodation details and most importantly an in-date passport. As these are essential for your travel these documents must stay safe throughout your trip, a great way to do so is by adopting a plastic folder where you can store these documents, keeping them all together and protected from the elements. 
Backpack
When you are travelling a backpack is more than just a bag, it is your method of storage for the day to day essentials whilst out and about so when choosing a backpack look for one that is both lightweight and sturdy, including both the build quality and the zips. As well, keep in mind comfort as you may be wearing your backpack for a long time so something comfortable can make your day to day traveling far more comfortable.