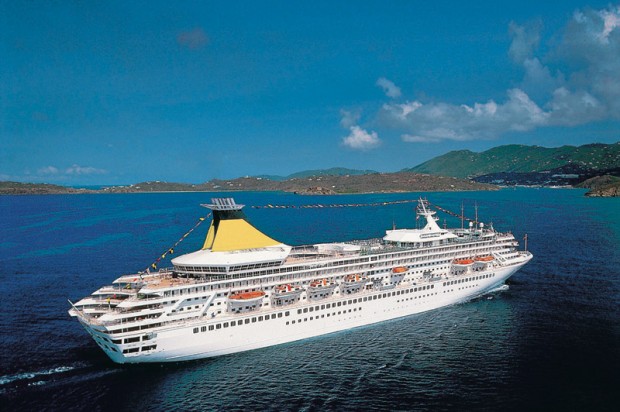 Cruise holidays are now more popular than ever, with over 20.6 million people in the world choosing to go on a cruise over other holiday options in 2011. If you've always been interested in the idea of a cruise but have never booked one, it might be time to bite the bullet and try a cruise on for size this year.
A cruise could give you the holiday of a lifetime, so you could return home with some unforgettable memories.
Here are just seven reasons why you have to go on a cruise in 2013:
1.     Keeping costs down
Many people see cruise holidays as a luxury they can't afford, but that isn't actually the case.
Two thirds of cruising holidaymakers say they chose their most recent cruise break based on its great value for money, while a quarter said they went for that particular cruise because it was all-inclusive. 2013 is also said to be the year of the all-inclusive break, as more and more people look to save as much money as possible on their holiday.
2.     Easy access
Unlike other holiday options, you can set off on your break much faster when choosing a cruise. No matter where you live in the UK you can pretty much guarantee that getting to your departing port will be a breeze, as you only need to drive or take public transport there before you can board the cruise liner and set off on your break.
This can be considerably easier than having to travel to the airport, board a plane, land at your location and then take a taxi to your hotel before you can relax.
In the UK you can find cruise ports in:
–       Edinburgh
–       Inverness
–       Greenock
–       Harwich
–       Plymouth
–       Hull
–       Liverpool
–       Southampton
–       London
–       Portsmouth
–       Dover
–       Newcastle
3.     Lots of holidays all rolled into one
One of the biggest draws for most people concerning cruise holidays is the fact that you can enjoy numerous breaks all at once. This is because you'll get to dock at ports around the world, and you'll be able to go on shore excursions to explore the area as well.
If you don't want to be stuck in one place for the entirety of your holiday, and if you would rather spend your time discovering amazing locations across the globe, a cruise holiday might be just the ticket.
4.     Luxury travelling
No matter how small a budget you have, a cruise holiday is always luxurious.
This is thanks to the magnificent cruise liners, which are often kitted out with incredible facilities that will ensure the cruise liner you're staying on becomes your home from home without any difficulty.
You'll be able to drink champagne in the bar, dine in style, dance in the ballroom, go shopping on-board, relax in the spa and take part in thrilling water sports and other activities all while cruising to your destination. What more could you ask for?
5.     A fine-dining experience
Speaking of dining, cruise holidays offer numerous opportunities to experience fine-dining at its best. All cruise ships come equipped with formal dining rooms and ballrooms that you can spend the night in, and you can taste some absolutely exquisite dishes during your meal.
However, you'll need to be your best-dressed, with ladies wearing ball gowns and gents dressed in tuxedos.
6.     Rest and relaxation
Because you'll get to travel to your destination on-board a luxury cruise liner, you won't need to worry about getting about on your own at all. Even when setting foot on land for shore excursions you can go as part of a tour, so the risk of stress will be eliminated.
When sailing, you can treat yourself to some true rest and relaxation in the way of a day in the cruise liner's spa. There, you can settle into hours of massage, beauty therapies and rejuvenating treatments to get you looking and feeling your best.
7.     Living life on the seas
And finally, what better reason is there to go on a cruise than to experience life on the seas? If you've a family your kids are bound to be thrilled by the thought of living like a (very pampered) pirate for the duration of your break, and you'll be astounded by the beauty of the sea, horizon and coastal sights that you'll spot along the way.
Cruise holidays are set to become even more popular in 2013, so if you've decided to set sail on your own cruise experience you should book now to avoid the rush!
This article was written by Cheap Cruises, a cruise specialist with breaks available to destinations around the world.