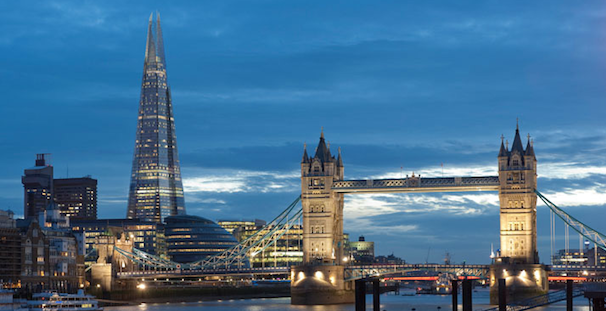 England is one of the world's most famous tourist destinations. This great country has unique attractions and historic sites that have been well preserved for many centuries. In England, you will see ancient royal palaces, Gothic cathedrals, stunning beaches, great restaurants and accommodation that will fit your budget. Here are some of the things you should do when you come to England.
Visit the Tower of London
The Tower of London is a world renowned fortress and has served as a royal palace, armory, prison, and zoo. Situated in the central part of London, very close to River Thames, this historic royal monument has been existing since the days of the Norman Conquest. It is also the home of the Queen's Crown Jewels. These jewels are on display for you to see and they are guarded by the Beefeaters. A guided tour of the Tower of London usually takes about one hour and it is open for all members of the family.
Enjoy the Thrills of a Premier League Match
The English Premier League is the greatest professional football league on earth. The branding, money, and global fan base of most teams makes each season a very exciting competition. When you are in England, make sure you watch at least one or two Premier League matches. You will really enjoy watching the top class clubs such as Chelsea, Manchester City, Arsenal, Manchester United, Tottenham and Liverpool. You can click here now to buy your tickets online before you make your trip to England.
Go to the Durham Cathedral
Durham Cathedral is one of the greatest gothic buildings from the Norman era. It has amazing architecture with a beautiful setting on a rocky hill close to the Durham Castle. It was one of the first sites to be designated as a World Heritage Site in England. Within the cathedral, you will see the burial place of St. Cuthbert and Venerable Bede who authored the first published English history book. Situated very close to the North East coastline, Durham Cathedral is the official base of the Bishop of Durham and a place for pilgrimage and spirituality. You can discover the hidden history of these great cathedral through the guided tours organized for adults and children.
Have Fun at the Amazing Woolacombe Beach
Woolacombe Beach is an award-winning family resort. It has been voted as the number one beach in Britain on several occasions. Located between Baggy Point and Morte Point, this 3-mile long stretch of amazing golden sand is well known for its superb water quality and excellent facilities. Woolacombe has nice restaurants and good accommodation. So when you are not on the beach, you will have plenty of things to do. That is why both locals and tourists keep returning to this unique holiday resort summer after summer.
Explore the Churchill War Rooms and Museum
The Churchill War Rooms and Museum is the secret underground bunker where Sir Winston Churchill, the prime minister of Britain during World War II, planned the British war effort. All the ninety years of Churchill's life are depicted here in five distinct chapters from his childhood till his last years on earth. You will see the transatlantic telephone room where Churchill communicated with President Roosevelt in the U.S. You will watch film clips, documentaries, see great photos, and listen to some of Churchill's most famous speeches.
Conclusion
The places highlighted above are just a few of the great tourist attractions in England. To enjoy a very rewarding tour of England, you should spend some time planning your trip and discover all the visiting times and locations of any sites you want to visit.